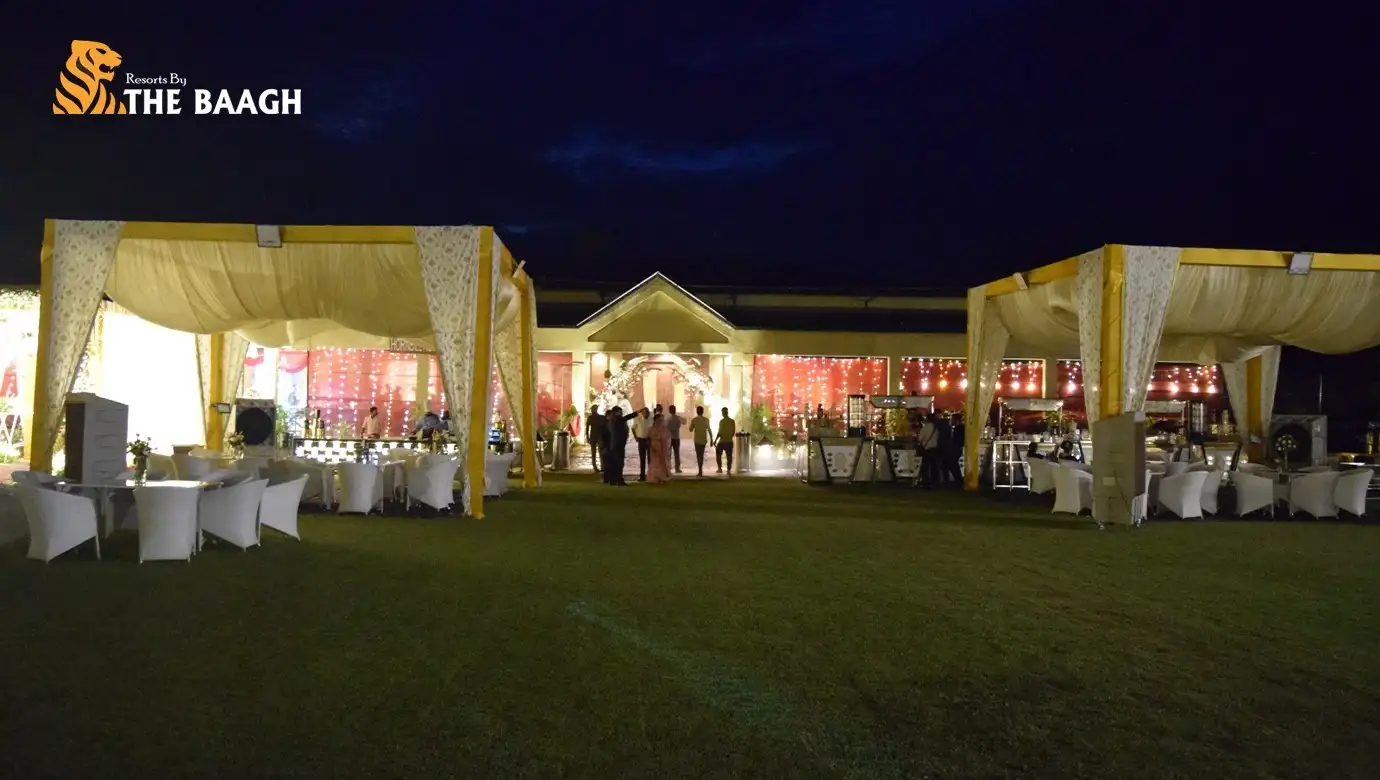 September, 29 ,2023
Savour The Exquisite: Dining Experiences At Luxury Stays In Bhimtal
When it comes to planning a memorable vacation, the significance of dining experiences cannot be overstated. A well-rounded culinary adventure can elevate your entire trip, allowing you to immerse yourself in the local culture and flavours. Bhimtal, a tranquil gem nestled in the Kumaon hills of Uttarakhand, offers an array of delectable dining experiences, and among the luxury hotels in Bhimtal, Resorts by the Baagh stands out as a culinary haven. Let's embark on a gastronomic journey through the delectable dining experiences offered at Resorts by the Baagh in Bhimtal.
A Feast For The Senses
Dining at Resorts by the Baagh is not just a meal; it's an exquisite journey for the senses. The resort prides itself on offering a diverse range of dining options, each crafted with precision and passion to ensure a memorable culinary experience for guests. Here's a glimpse of the dining offerings that await you at one of the luxury hotels in Bhimtal:
The Multi-Cuisine Restaurant: At the heart of Resorts by the Baagh is its multi-cuisine restaurant, a place where culinary creativity knows no bounds. This restaurant serves as the epicentre of dining experiences at the resort. From local Kumaoni delicacies that tickle your taste buds with their bold flavours to international favourites that offer a taste of familiarity, this restaurant caters to a wide range of palates. The use of fresh, locally sourced ingredients ensures that every dish is a symphony of flavours.
Al Fresco Dining: Bhimtal's natural beauty provides the perfect backdrop for an al fresco dining experience. The resort offers outdoor dining options where you can savour your meals while surrounded by the serene ambience of nature. Imagine dining under the open sky with the gentle rustling of leaves and the sounds of birdsong as your companions.
Customizable Dining Packages: Resorts by the Baagh understand that every guest is unique, and their dining preferences vary. To cater to this diversity, the resort offers customizable dining packages. Whether you're celebrating a special occasion or simply wish to create a personalized culinary experience, the resort's team is ready to assist you in crafting a menu that suits your preferences.
Culinary Experts: As one of the best hotels at Bhimtal Nainital, this resort's culinary team is composed of passionate and skilled chefs who take great pride in their craft. They are dedicated to providing you with exceptional dining experiences that leave a lasting impression. Their expertise extends from traditional Kumaoni dishes to international cuisines, ensuring a varied and delightful journey for your palate.
Themed Dinners: To add an extra layer of excitement to your dining experiences, Resorts by the Baagh hosts themed dinners on special occasions. Whether it's a romantic candlelit dinner for two or a festive celebration, these themed dinners create unforgettable memories and elevate your stay to new heights of culinary delight.
Room Service: Sometimes, you may dine in the privacy of your room. Resorts by the Baagh offer room service that allows you to enjoy gourmet meals in the comfort of your luxurious accommodation. It's a perfect option for those seeking a quiet, intimate dining experience. In fact, this is one of the renowned resorts in Bhimtal with swimming pool. So, you can even relish some time swimming and then have a delectable spread in your room.
Dining At Resorts By The Baagh: An Unforgettable Experience
Dining at Resorts by the Baagh is more than just a meal; it's an experience that encapsulates the essence of Bhimtal's serene beauty and culture. The culinary team of this resort takes great care to curate menus that showcase the finest ingredients and flavours. Whether you're a food connoisseur looking to savour every nuance of a dish or someone seeking familiar comfort food, you'll find something to delight your taste buds.
As you embark on your culinary journey at Resorts by the Baagh, explore the local Kumaoni cuisine, known for its robust flavours and unique preparations. From dishes like "Aloo Ke Gutke" (spiced potatoes) to "Bhatt Ki Churdkani" (black soybean curry), the resort offers an opportunity to savour the authentic tastes of the region.
Conclusion
Dining experiences play a pivotal role in creating lasting memories during your vacation. Resorts by the Baagh in Bhimtal ensure that your culinary journey is nothing short of exceptional. Whether you choose to dine in their multi-cuisine restaurant, savour meals under the open sky, or indulge in a themed dinner, you'll find that each dining experience is a celebration of flavours, culture, and serenity. So, as you plan your visit to RBTB - the leader among the luxury hotels in Bhimtal, be prepared to embark on a gastronomic adventure that will add a delicious layer to your memorable stay.
By: Resorts By The Baagh