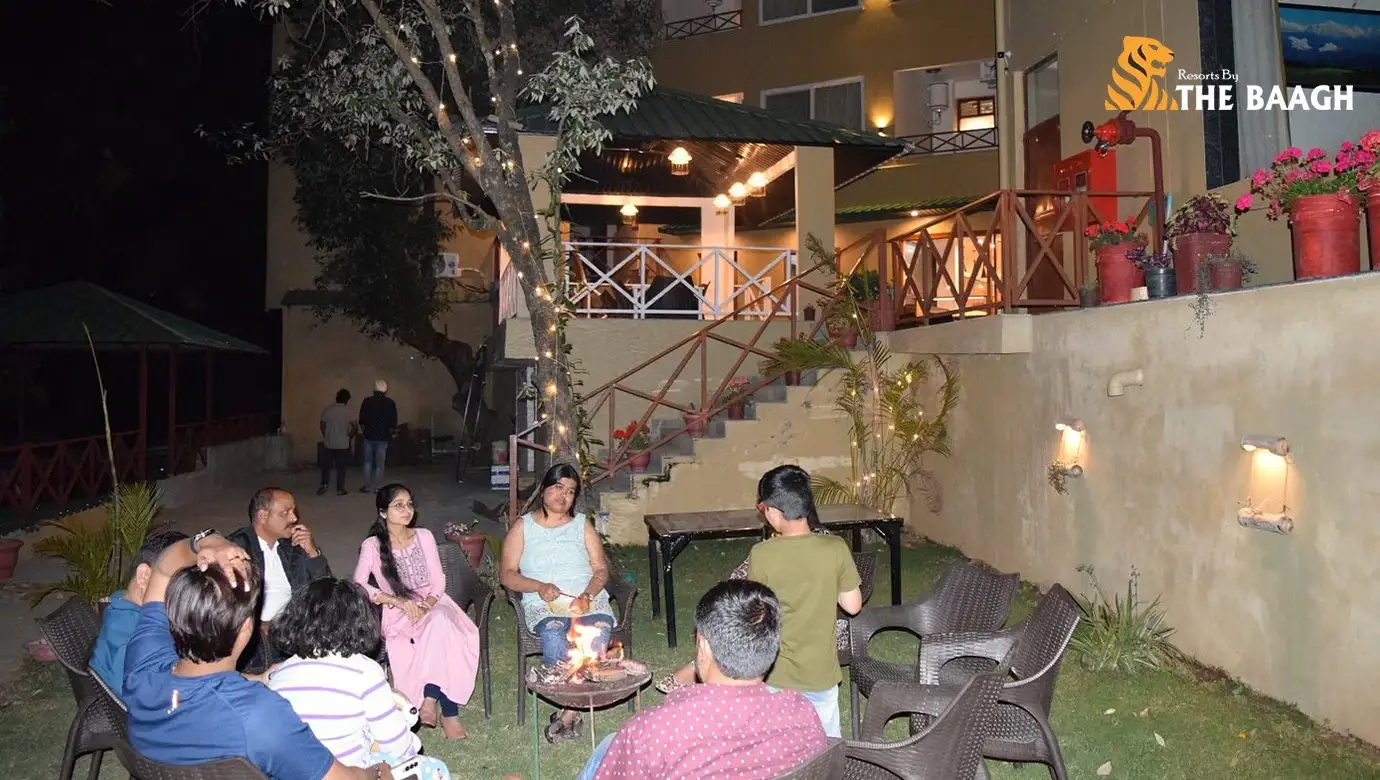 September, 14 ,2023
Enjoy Your Journey By Discovering Bhimtal's Attractions, Activities, And Places To Visit
Bhimtal, located in the heart of Uttarakhand, is a tribute to nature's matchless artistry. Its hypnotic beauty is a symphony of azure lakes, lush emerald forests, and breathtaking mountains that appear to reach for the heavens. This hidden gem is a dream doorway for wanderers seeking peace and tranquillity.
When you enter this enchanted retreat, your soul instantly rewinds, as if time itself slowed down to allow you to absorb every bright hue of the environment. With its breathtaking scenery and best place to stay in Bhimtal, the Shivalik Valley creates a scenario that matches even the most vivid of imaginations. Bhimtal is a journey into the heart of nature's masterpiece, where each moment is a brushstroke of absolute magnificence.
The Following Are Five Must-See Attractions In Bhimtal
Bhimtal Lake: The lovely town's centrepiece, Bhimtal Lake, is a sight to behold. The peaceful waters of the lake, surrounded by lush hills and dense forests, provide a tranquil getaway from the rush and bustle of city life. Boating, paddle boating, and even exploring the island at its centre, which houses an ancient temple dedicated to Lord Shiva, are all options for visitors.
Bhimtal Aquarium: The Bhimtal Aquarium offers a one-of-a-kind and fascinating experience. This educational site, which is home to a vast array of freshwater fish species, including the rare Mahseer, allows visitors to delve into the region's colourful aquatic life. The well-kept exhibits and educational displays make it an enjoyable visit for adults and children alike. And when you reserve the Baagh Bhimtal, you can be close to Bhimtal's main attractions.
Hidimba Parvat: Providing panoramic views of Bhimtal town and its surrounding hills, Hidimba Parvat is a must-see vantage point. This viewpoint is reached after a short stroll through the woods, where you can watch the breathtaking convergence of nature's treasures. The mild breeze and breathtaking scenery make it ideal for nature lovers and photographers.
The Victoria Dam is an engineering wonder that spans the Bhimtal Lake and is a monument to British construction. This historical tower, built during the British colonial period, stands out against the glistening waters of the lake. It's a great place for a stroll or a quiet period of introspection.
Folk Culture Museum: For individuals interested in the Kumaon region's rich cultural legacy, the Folk Culture Museum is a treasure trove of information. This well-curated museum displays traditional artwork, crafts, and antiques from the surrounding towns. Visitors can learn about the habits and beliefs of the people who have lived in this region for generations.
Here Are Five Appealing Vacation Activities To Consider:
Paragliding in the Shivalik Valley: Experience the thrill of soaring through the skies like a bird while paragliding in the Shivalik Valley. The breathtaking views of the verdant hills from the baagh Bhimtal window and the shimmering Bhimtal Lake below will leave you spellbound. You should definitely stop by Bhimtal if you're planning a wedding or an offsite events in Corbett. With trained instructors and top-of-the-line equipment, this adventure guarantees an adrenaline-pumping yet safe experience.
Nature Walks and Trekking: Immerse yourself in the natural splendour of Bhimtal by embarking on breathtaking nature walks and treks. There are trails suitable for hikers of all skill levels in the area. Each step exposes new sights and surprises, whether taking a stroll around Bhimtal Lake or a more strenuous ascent over the neighbouring hills.
Boating and Angling at Bhimtal Lake: Bhimtal Lake is ideal for boating because of its calm waters and serene ambience. Rent a rowboat, paddleboat, or even a small yacht to explore the lake at your leisure. Additionally, for those who prefer fishing, the eye-soothing lake is home to diverse fish species, providing a fascinating experience.
Yoga and Meditation Retreats: The quiet surroundings, calm environment, and exquisite resort in Bhimtal make it an ideal destination for refreshing your mind, body, and spirit. Consider going to a yoga and meditation retreat conducted by experienced instructors. These retreats offer a tranquil oasis for self-discovery and relaxation through a comprehensive approach to wellness.
Visit the Butterfly Research Center in Bhimtal to learn about the fascinating world of butterflies. This one-of-a-kind institution is dedicated to studying and protecting these endangered animals. Wander through lush gardens full of brilliant blossoms and watch butterflies fly around, offering a lovely experience for visitors of all ages.
Famous tourist destinations in Bhimtal - Breathtaking Views Of This Hidden Gem's Natural Beauty:
Bhimtal Lake: The primary attraction and the heart of Bhimtal town is Bhimtal Lake. Lush green hills and deep trees surround this gorgeous lake, a delight to behold. The emerald waterways reflect the pure blue skies and the surrounding countryside, creating a captivating scene. Visitors can go boating, paddle boating, or simply stroll along its banks, soaking in the tranquil ambience.
Bhimeshwar Mahadev Temple: This ancient Shiva temple is on an island in the centre of Bhimtal Lake. It is reached through a bridge and offers a spiritual experience and beautiful views of the lake and its surroundings. This place's tranquillity and spirituality make it a must-see for travellers.
Hidimba Parvat: Hike up to Hidimba Parvat for a panoramic view of Bhimtal and its stunning surroundings. The short hike through the woodland rewards you with stunning views of the lake, town, and distant Shivalik hills. The gentle wind and tranquil setting make it ideal for photography and relaxation.
Butterfly Research Center: The Butterfly Research Center, located near Bhimtal Lake, is a one-of-a-kind attraction that allows tourists to watch and learn about the fascinating world of butterflies. The verdant gardens and greenhouses are home to a broad range of butterfly species, providing nature enthusiasts and families with a beautiful and instructive experience.
Bhimtal Aquarium: The Bhimtal Aquarium is an amazing site to learn about the region's aquatic life. It is home to a variety of freshwater fish, including the famed Mahseer, which is known for its size and beauty. The well-kept exhibits and informative displays make for an engaging and educational visit, particularly for those interested in aquatic biodiversity.
Visit the website of Resorts by the Baagh, the best place to stay in Bhimtal, for more interesting information about travellers and the Bhimtal Valley.
By: Resorts By The Baagh