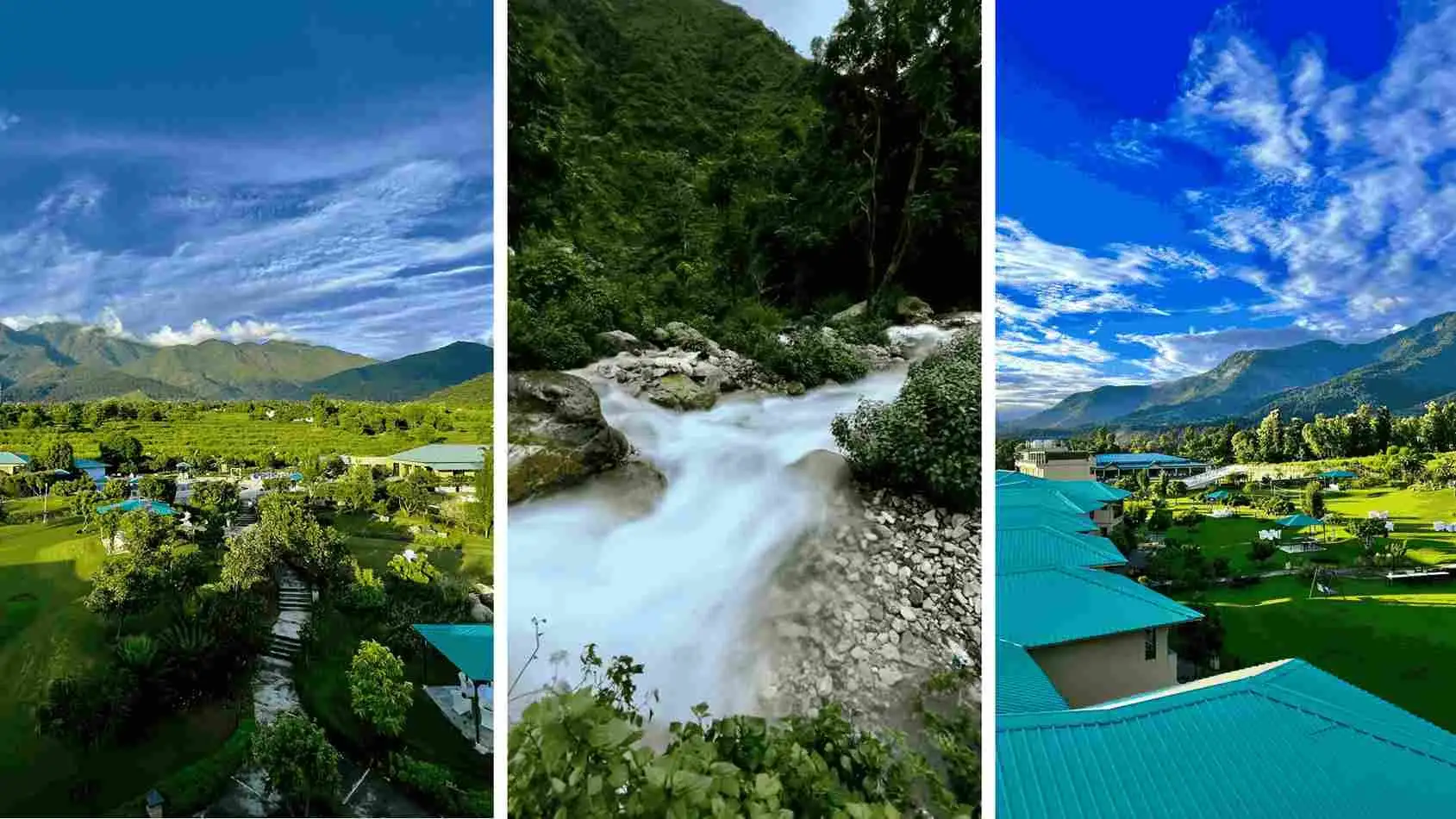 October, 07 ,2023
Why Do Visitors To Jim Corbett National Park Keep Coming Back
Who doesn't want to go on a journey where nature and wildlife await to greet you with exciting, thrilling adventure experiences? Jim Corbett National Park, India's oldest wildlife park, is ideal for nature aficionados and wildlife enthusiasts. This location is a hub of adventurous activities, never-before-seen wild creatures, and a fantastic view of the beautiful hill valley Uttarakhand. This park, which covers an area of around 520 square kilometres, is a comprehensive package for wildlife enthusiasts.
The place has seen a rapid surge in tourist visitation in recent years. The park is popular due to the number of Royal Bengal Tigers and the attractive terrain for nature enthusiasts to enjoy. This park is well-known not just for its unique flora and wildlife but also for the multitude of exciting activities and beautiful resorts in corbett. The activities listed below are ones you should not miss out on while visiting Jim Corbett National Park.
Why is Jim Corbett becoming a tourist favourite?
Enjoy the moment surrounded by wildlife: The wonderful fauna in their natural habitat is one of the reasons for JIM Corbett's popularity. Visitors can see playful deer, majestic elephants, the regal Bengal tiger, and various other species. The thrill of encountering these animals is an experience that you will remember for the rest of your life.
Cosy stay in the jungle: There are many great places here, from luxurious hotels to vintage cottages. And what if you receive modern conveniences with a local twist, from plain shiny oak flooring to unique work art on all four walls? Resorts by the Baagh are among the most amazing Jim Corbett resorts. The travellers' sense of belonging and connection created as a result of these interactions becomes a substantial cause for them to return to the park.
Enchanting Nature: We're all tired of city pollution, right? Visitors to Jim Corbett can forget the city chaos and find calm in the arms of nature. The lovely big hills surrounded by thick foliage with a river running through them provide a superb scenery view for a visitor medicinal for restoration. The sound of nature, such as rustling leaves, birds tweeting, and water splashing, is a salve for the soul, attracting people back time and again to feel this calm. Makes the perfect image for your morning cup of tea in the bedroom of one of the best resorts in jim corbett.
Unforgettable photography opportunities: If you are a photographer, especially a wildlife photographer, you should definitely visit this location. This is heaven for you, believe me! Here you will find great prospects for capturing breathtaking scenery and unique fauna, which provide an unlimited canvas for making spectacular photographs. Each location has a lovely story that the artist must capture. The need to capture these fleeting moments draws photographers back, hoping to capture new memories in this ever-changing refuge.
Thrilling adventurous activities:- When you write a Jim Corbett, the first thing that comes to mind is its daring activities. From river rafting to hiking and tracking to camping and stargazing, the list is truly endless. You may explore the woodland trails and walk to secret waterfalls here, which add to the park's attraction and entice people to return to quench their appetite for adventure.
When is the ideal time to visit Jim Corbett?
If you desire to visit Jim Corbett National Park, the optimum time of year is the months of November through the beginning of June are ideal for visiting this location. The park is open to visitors at this time.
If you are ready to explore the beauty of Jim Corbett, let me tell you some crucial things that will make your stay at Jim Corbett enjoyable.
Important information for Jim Corbett visits
Choose the park entrance gate that is most convenient for you:- The national park has numerous gates named Jhirna, Dhikala, Durgadevi, and Garjia that lead to different park areas. So, consider which entrance you should enter to have all the desired accommodations.
Pre-entry booking: Getting into the park requires earlier planning, which may be done online using the Jim Corbett safari booking system.
Check the safari schedule twice:- The park has a specific timetable for Jeep Safari, so make sure you attend at the right time.
Check out the accommodation options: the park offers magnificent jim corbett resorts ranging from rest houses to deluxe packages. Different websites, such as Resorts by the Baagh, provide advanced booking deals. As a result, it is best to reserve your accommodations in advance.
Check the weather: To make the most of your Corbett trip, you must first consider the weather, which plays a crucial role.
Conclusion
Jim Corbett National Park is more than a wildlife refuge; it is a land of enchantment that captures the hearts of everyone who enter its gates. Every visit to Jim Corbett is a one-of-a-kind adventure that leaves an everlasting imprint on the soul, enticing visitors to return time and again to uncover the magic that can only be experienced within this enthralling refuge.
By: Suhani Roy