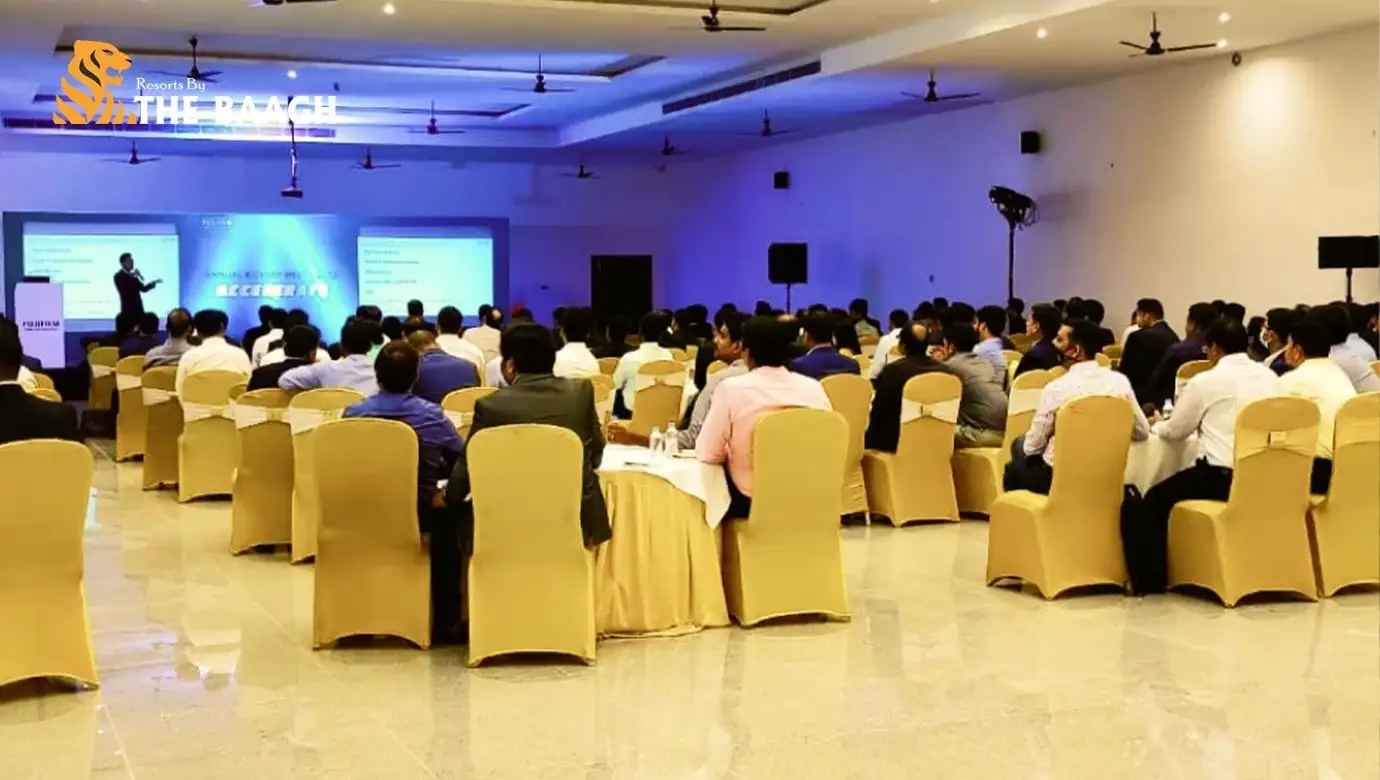 October, 26 ,2023
Unlocking Success: Offsite Events In Bhimtal With Resorts By The Baagh
In the contemporary corporate world, the pursuit of relaxation often demands stepping out of your regular four-walled cabin and attending an offsite event. Employees ought to be exhausted by the regular humdrum caused by uncountable deadlines. An offsite event serves as an opportune means of attaining calmness and much-needed respite. It offers a change in the scenery, a break from the routine, and certainly the chance to explore regenerated perspectives. If you are an employer or founder looking forward to an eventful offsite, Bhimtal can be the ideal location. Not only it is in close proximity to Delhi NCR but also boasts convenient commute options from other states. Offsite events in Bhimtal would mean staying in a classic location in the state of Uttarakhand celebrated for its scenic landscape, spotless water, and luxuriant greenery.
Capture The True Essence Of Nature Through Offsite Events In Bhimtal
Bhimtal, with its mystical ambience, has won the hearts of many. The stillness of the lake circled by Himalayan foothills is filled with immense quietude. No wonder people from cities turn off their laptops and run to this tiny hamlet to soak in the peace. Let us check out why conducting offsite events in Bhimtal will be excellent.
1. The Perfect Escape to the Routine
The best part about offsite events is that employees get to hustle and relax simultaneously. There is a major change of air and view, and as a result, employees are even more pumped up to be productive. Leaving behind the regular office setting and booking a stay at one of the renowned Bhimtal resorts for corporate events will certainly stimulate fresh ideas and make way for inventive thoughts. During your stay, you will be able to disconnect from the day-to-day grind and indulge in productive sessions.
2. Boosted Team Building
In Bhimtal, team-building exercises are conducted on an entirely new plane. The opportunity for thrilling team-building activities in the natural setting not only fosters better teamwork but also leaves participants with priceless memories.
3. Relishing the Ingenuity of Nature
The immaculate Bhimtal Lake and the verdant surroundings of Bhimtal serve as inspiration. This environment inspires people to think creatively and unconventionally so they may come back to work with newfound purpose and inventiveness.
4. Networking Possibilities
Offsite events open the door for exceptional networking opportunities. Participants can indulge in a coolheaded setting at one of the Bhimtal resorts and discuss at length professional goals, future decisions, and more about collaborations and opportunities.
5. Lifted Productivity
There is no dearth of understanding that a serene ambience will lead to improved concentration and productivity. Employees will tend to think more clearly when sitting in the midst of a landscape view rather than in a bustling meeting room. Participants can entirely engross themselves in their immediate tasks and make something fruitful out of it.
Resorts By The Baagh - A Topnotch Resort for Corporate Events
When it comes to offsite corporate event hosting, Resorts By The Baagh, a well-known brand in the hospitality sector, stands as the embodiment of luxury. Situated in the picturesque paradise of Bhimtal, this magnificent resort presents a multitude of persuasive arguments for why it ought to be your first choice for off-site events.
1. Picturesque Location
Surrounded by luxuriant vegetation and the glistening Bhimtal Lake, Bhimtal is endowed with a stately beauty. Resorts By The Baagh is positioned to fully benefit from this lovely environment. The calm atmosphere and picturesque vistas make for the perfect backdrop for any business function, encouraging rest and renewal.
2. Premium Amenities
Modern amenities at this resort may accommodate a variety of business event requirements. Resorts By The Baagh provides everything you need, including large conference rooms furnished with the newest technology and breakout spaces that promote ideation sessions. Your event will operate well if it has audio-visual equipment, comfy seating, and high-speed internet access.
3. Accommodation
Visitors must be at ease and well-rested in order to fully unleash success at off-site events. Resorts By The Baagh has a range of lodging choices, ranging from opulent suites to tastefully furnished rooms. A pleasant stay is provided by the harmony of contemporary conveniences and the peace of nature.
4. Tailormade Packages
Resorts By The Baagh offers packages that are specially designed to meet your needs because they recognise that every business event is different. The resort's staff is committed to designing a package that meets your needs, whether it's a management retreat, a strategic planning session, or a team-building workshop.
5. Culinary Excellence
Attending an offsite event offers you the chance to enjoy delicious food in addition to working. A variety of dining options are available at Resorts By The Baagh, including an on-site restaurant that serves Indian and foreign food. In order to let guests take in the stunning natural surroundings, the resort also provides the option of al fresco dining.
6. Recreational Activities
A well-planned offsite event incorporates leisure and recreation time. Nature walks, boating, and indoor gaming are just a few of the leisure options offered at Resorts By The Baagh. These pursuits aim to revitalise the intellect and offer a welcome diversion from the professional schedule.
In conclusion, Resorts By The Baagh is the perfect partner to unlock success when it comes to organising offsite events in Bhimtal. With its breathtaking settings, first-rate amenities, and dedication to perfection, your business event will undoubtedly be a success. For your next offsite event, contemplate the tranquil beauty of Bhimtal, and make that vital step towards revitalising your team and accomplishing your objectives.
By: Resorts By The Baagh