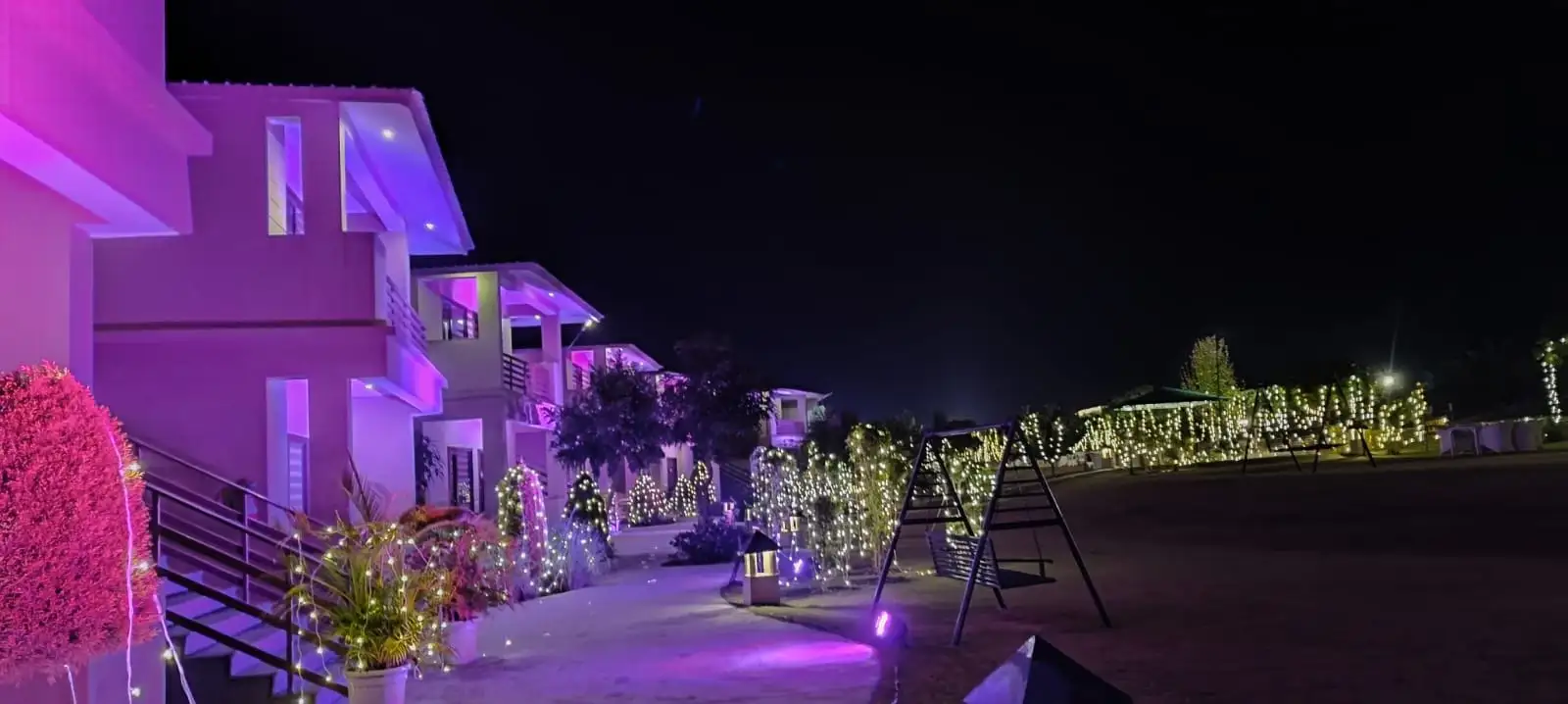 June, 05 ,2023
Tips for choosing the perfect wedding theme for your Jim Corbett destination wedding
Planning the entire wedding preparation is an exciting adventure full of multiple decisions and innumerable emotions. There are so many details to consider while planning a wedding, one of which is selecting the appropriate wedding theme for your big day.
The wedding theme is an essential component of your wedding since it sets the tone for the whole event and represents the couple's personalities and preferences. If you choose Jim Corbett for your lovely wedding, you will have a rich background of mother nature's magnificence at your disposal. The setting will give you an eye-pleasing backdrop for your wedding festivities and will make the images of your destination wedding at Jim Corbett stunningly attractive.
If you're not sure which sort of theme is popular in the market and will work for your wedding, keep reading our site. Here you can find the most popular themes for your Jim Corbett vacation wedding.
Five trending themes of the wedding in Jim Corbett
Embrace Nature: One of the most wonderful benefits of hiring Jim Corbett for your destination wedding is the beauty of the location, which reflects the luxury of a healthy legacy of Indian biodiversity. Take inspiration from the deep green forest, plentiful fauna, and breathtaking Himalayan valley. If you enjoy nature, this is the theme for you. Consider incorporating natural aspects into your wedding themes, such as flower arrangements using local blossoms, earthy colour palettes, timber accents, and more. This theme will complement the stunning environment and create a lovely harmonic ambience.
Wildlife Wonderland: As the name suggests, you will be given some clues. Jim Corbett is famed across the globe for its national park, which is home to the beautiful Bengal Tiger and a diverse diversity of animals. If you are a couple who pick Jim Corbett as a trip because of its diverse animal biodiversity, then this theme is for you. The nature-loving couple considers a wedding theme that highlights the region's diverse biodiversity.
Including animal patterns, bird feathers, and tiger stripes in your décor, invitations, and even your wedding clothing. Set the setting for an exquisite party that pays tribute to Jim Corbett's spectacular fauna.
Fusion of multiple cultures:- India is recognised for its vast array of cultures, and Jim Corbett is no exception. You may honour our country's uniqueness by embracing a theme that combines traditional features with a modern touch. For this, you may include local cuisine in your wedding feast, traditional dancers, folk musicians, and traditional Indian aspects such as brilliant colours and intricate patterns in your wedding décor. This distinct theme will make your Jim Corbett wedding even more memorable for both you and your guests.

Rustic Elegance: reflecting the rustic beauty of Jim Corbett by using a motif that emanates understated elegance. Embracing regional features such as burlap, soothing neutral colours, wooden decorations, and more. You may also improve your decor by using vintage features such as lanterns or antique furniture to create a cosy and intimate environment on your wedding day. If you enjoy simplicity and want to include natural beauty in your wedding, this is the theme for you.

Adventure seekers: Jim Corbett is the ideal place for couples who have a soft spot in their hearts for nature. The couple can incorporate adventure-related themes into their wedding, such as trekking, river rafting, or a jungle safari. Incorporate daring elements, such as compasses or binoculars, into your invites and décor. The adventurous theme wedding will undoubtedly become the most fun-loving and thrilling unforgettable day for the couple and their guests.
Conclusion
Choosing the ideal wedding theme for your Destination wedding in Jim Corbett is an opportunity to express your individuality while creating an unforgettable event for you and your guests. Whether you want a nature-inspired wedding, a wildlife-themed extravaganza, a rustic and elegant gathering, a cultural fusion, or an adventure-packed wedding, the key is to allow Jim Corbett's beauty to drive your choices. Remember to include your theme in every area of your wedding, from the invitations to the décor, to provide a seamless and memorable event that represents your love and the splendour of this magnificent location.
And you will need the assistance of an expert to handle all of these needs. Resorts by the Baagh, the area's most popular 5-star resort, are ideal for hosting your wedding. You will receive high-quality, timely services from our experienced staff. This means you'll be stress-free on your wedding day!!
By: Krishan Batra