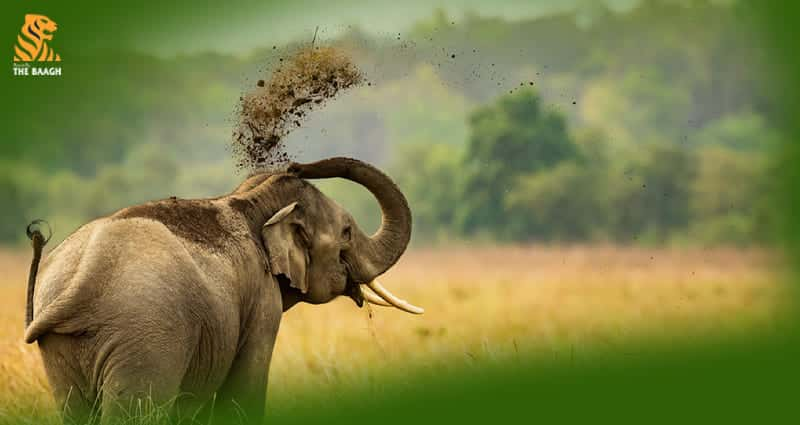 November, 02 ,2022
Things To Bear In Mind Before Planning A Tour To Jim Corbett
A venture into the mystique and verdant wilds of Jim Corbett is a surreal experience. It nicely explains why the oldest national park in the country is also one of India's top wildlife holiday destinations. Are you envisaging an adventurous vacation in the Kumaon wilds? Great idea! The onset of the winter chills serves as a perfect time to explore the verdant and marshy forest floors of Jim Corbett. Also, the thrill of voyaging into the dense interiors of Corbett's wilderness to catch rare sights of the big cat, antelopes, elephants, barking deer, and endangered wildlife is far more enjoyable than touring around in the sultry heat of summer. Hurry and keep an eye on the Jim Corbett holiday packages to never miss out on special deals.
A trip to the wilderness, tucked away in the picturesque hillscapes of Uttarakhand, requires prior preparations and planning. You need more than just stacking away your backpacks to set the course for an adventure vacation in Jim Corbett. There are numerous things to consider before kicking off a thrilling journey into the woods. Wondering how to plan a Corbett tour? Let's help you with a detailed guide:
How to reach Jim Corbett?
Stationed in the Nainital district of southern Uttarakhand, the forested wildlife sanctuary lies 1300 feet above sea level in picturesque elevations at the knobs of the mighty Himalayas. Regardless of the height, the dense forests of Jim Corbett boast of widespread connectivity. Are you planning to hit the roads? Great! Jim Corbett is only 245 km away from the country's capital. Enjoy the pleasures of a scenic 6-hour drive from the bustling streets of Delhi to the ethereal nature views of Uttarakhand.
Are you traversing from afar? Searching for the nearest railhead to the marshy Corbett wilds? No problem! The nearest railway station to the primordial tiger conservation is Ramnagar. Directly connected to prime destinations like Delhi, Lucknow, Varanasi, Jaipur, and more, dropping anchors at Ramnagar is easier than you know.
Wondering if there are airways stationed at the heart of Jim Corbett? Unfortunately not! However, the nearest airport to the National Park is Pantnagar, a one-and-a-half-hour pleasant drive from the beautiful green stretches of the Corbett wildlife sanctuary.
In short, Corbett is thoroughly connected via airways, roads, and railheads. Decide on a mode of commute that ticks your comfort and book your seats before you make the best use of Jim Corbett holiday packages.
Wrap up reservations at a resort of your choice
Are you looking forward to a cosy family adventure in the dense and deciduous forests of Jim Corbett? Ensure finalising your reservations at a hotel or resort you like at the earliest. In case you are unaware, Jim Corbett witnesses a thriving number of tourists each season. From wildlife enthusiasts and naturalists to birdwatchers and leisure travellers, the destination is quite a big hit among vacationers and backpackers.
Selecting a luxury resort in Jim Corbett is a hard nut to crack. There are only a few luxury accommodations in and around the dense wilderness of the forest. Of course, the places sell out in the blink of an eye. It is also no surprise that only a few resorts are truly nestled in close proximity to Corbett's famous backwoods and adventure zones. If you have long desired to nest away in the verdant lap of nature and relish in the comforts of an upscale property, check out Resorts By The Baagh. Undoubtedly, the best luxury resort in Jim Corbett, The Baagh, rewards tourists with the perks of lavish amenities, fine cuisine picks, and unparalleled hospitality in the tranquil and remote woodlands of the Kumaon ranges.
Keep an eye on the Jim Corbett holiday packages to know more about the availability of resorts. Study the tariffs and check for genuine customer reviews before you confirm your stay in a delightful property.
Arrange options to travel within the park
There's nothing more exhilarating than a thrilling wildlife safari. Traverse through the unfamiliar and coarse terrains of Jim Corbett to spot the most exotic wildlife species dwelling away in their natural habitats. Wondering how? Book a Jeep safari in advance. There are daytime safaris and evening safaris to pick from. However, it is imperative to acquire the passes for Jeep safaris prior to your holiday dates. Besides the popular Jeep safari, one may also tour around the wild corners of the forest in a Canter. Remember, Canter safaris are only permissible in the Dhikala zone of Jim Corbett. Both Canter and Jeep safaris are up for grabs on a first come, first serve basis for a charge. Kindly keep note of the booking norms to ensure a hassle-free tour of the Corbett trails.
Clothing tips: Things to pack
Learning about a few clothing tips is useful for a comfortable and pleasant tour, in accord with the season. From blistering heat to bitter and frosty chills, Jim Corbett's temperature varies drastically. Breathable linen and light cotton clothes work perfectly to tour in the scorching heat of summer. However, remember to pack in layers of warm clothes, woollen caps, mufflers, blankets, and pairs of gloves when venturing in the colder months. Also, be mindful of stuffing a few essentials when heading for a trip in the dense, marshy, and thick forests of Jim Corbett. These include:
Insect repellents
First-aid essentials
Sanitary items
Extra pairs of socks and hand towels
Small diaries
Dry paper soaps, etc.
To sum up, proper planning is quintessential prior to any travel plan. Check for the best Jim Corbett holiday packages available, compare the prices and finalise reservations for a comfortable and leisurely trip.
By: Resorts by the Baagh