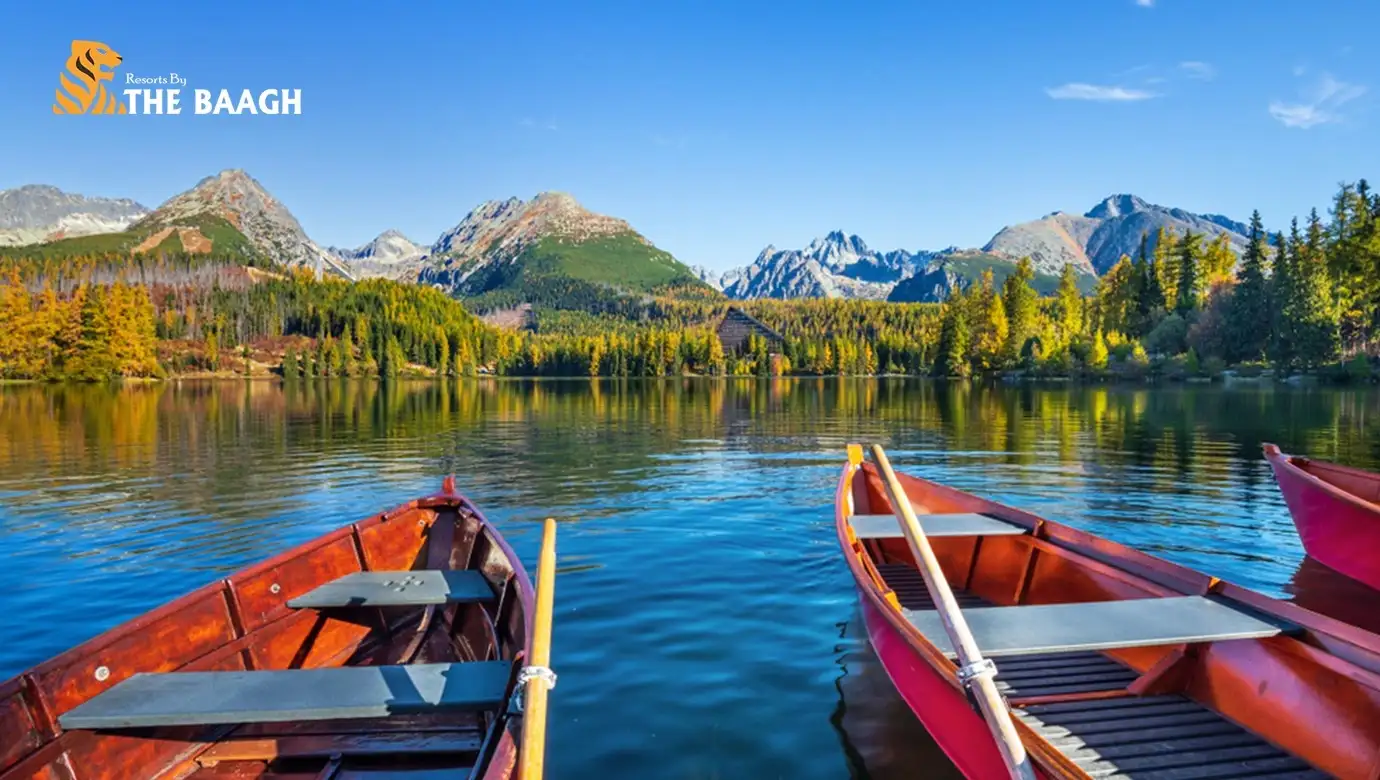 October, 26 ,2023
The Ultimate Guide To Finding The Best Hotel In Bhimtal
Bhimtal has clearly become the go-to weekend destination for a large number of people because of its unfiltered beauty. It is because of its proximity to Delhi NCR that it has become one of the hotspots for utmost respite for the mind. The present-day corporate sphere has become intensely cutthroat, and with the little amount of leave people get, it can be a backbreaking task to research the best hotel. Nothing is comparable to the immense contentment and delight that a cushy hotel bed offers. But in order to get yourself the best hotel in Bhimtal, it is imperative that you go through the ultimate guide to hotel finding here.
This blog particularly caters to the wandering minds who find it hard to take out time from their hectic schedules but still wish to explore astonishing places.
Bhimtal - An Absolute Treasure In The Himalayan Foothills
There is a reason why when a group of friends meet, they mostly end up planning a Bhimtal and Nainital trip for their impending long weekend - the incessant serenity, plentiful wildlife, untouched lake, and lush greenery. People mostly look for places to unwind from their hectic schedules, and Bhimtal is the ideal place for that. Regardless of whether you are a solo traveller, on a romantic retreat, or for a workcation, there are numerous best hotels at Bhimtal Nainital noted for their authenticity. Bhimtal offers something for everyone, let us see the guidelines for ensuring the perfect stay.
Factors To Consider When Choosing The Best Hotel In Bhimtal
It is always recommended to start your research about a month before to guarantee a satisfying stay. The primary factors are listed below.
1. Finance
The first and foremost will always be having a clear understanding of how much you can spend and save as well. Your accommodation will be determined based on the budget you are offering. There is a huge count of hospitality options including mid-ranged and five star hotels in Bhimtal. Thoroughly check out the amenities offered by the hotel from their website before proceeding.
2. Location
How far will be your hotel from the main attraction points? Check out the attraction points and decide if you wish to stay in close proximity to the lake or a secluded spot away from the humdrum.
3. Facilities
What are the amenities you are looking forward to? Is it a swimming pool, fireplace, on-site dining, spa facilities, or anything else? Narrow down the hotels based on your needs.
4. Travel Companions
In case you are travelling with a huge group of friends or family, then the hotel requirement needs to be a bit homely. If you are a couple, you can try out themed hotels as well.
5. Reviews and Ratings
Reviews and ratings form an integral part of hotel selection since it determines the nature and authenticity. There are various travel websites that provide genuine reviews by previous visitors.
Why Resorts By The Baagh Is Among The Best Hotels At Bhimtal Nainital?
A notable option for your vacation in Bhimtal is Resorts by the Baagh. Here's a closer look at what makes it the greatest hotel in Bhimtal:
Magnificent Setting: The resort is set in a picturesque area with expansive views of the neighbouring hills and Bhimtal Lake. From the luxury of your room, take in the magnificent dawn and sunset.
Luxurious Accommodations: Resorts by the Baagh is one of those celebrated five star hotels in Bhimtal that offers not only roomy and tastefully decorated room accommodations but also intricate furnishings. This resort promises an unforgettable stay by providing a warm ambience, contemporary conveniences, and delightful views.
A Gastronomic Delight: The resort's restaurant serves a variety of dishes, including Chinese, North Indian, and continental fare. It's a gourmet sanctuary for foodies, serving up the freshest, tastiest foods around.
Adventure and Exploration: The resort provides trekking, nature treks, and boating on Bhimtal Lake for visitors looking for adventure. It's a great site to start discovering the neighbouring attractions, such as Jim Corbett National Park, Nainital, and Naukuchiatal.
Peace and tranquillity: The resort offers a peaceful setting for various activities. By enrolling in yoga classes, receiving spa services, or just unwinding in the tranquil surroundings, you can feel rejuvenated.
Exquisite Hospitality: The staff at Resorts by the Baagh is renowned for their exuberance and dedication to ensuring that your stay is nothing short of extraordinary. Their careful attention to your needs results in a pleasant and comfortable stay.
Bhimtal is a great place for holiday makers because of its serene lake and lovely surroundings. The hotel you choose is quite important if you want to get the most out of your trip. For those looking for an incredible Bhimtal experience, Resorts by the Baagh is the best option due to its breathtaking setting, opulent lodging, and friendly personnel. Bhimtal is an ideal destination for romantic getaways, solitary travellers, and families alike. Resorts by the Baagh is the perfect place to relax in Bhimtal.
By: Resorts By The Baagh