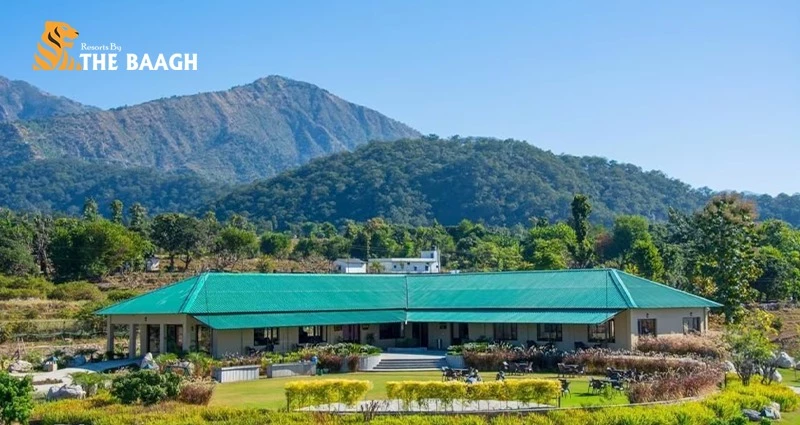 July, 04 ,2023
The 5 Important Steps to Check-off before Venue Destinations
If there is an upcoming event for which you are excited, congratulations! You've arrived at the correct location. Organising an event takes a long time, especially in the outstation. The first stage is to select the ideal venue location for an event, closely tied to the event's success and overall experience. You're arranging a wedding, a company retreat, or a family reunion. Before deciding on a venue, you need to take certain steps into consideration. If you have decided that Bhimtal is the best spot for your event and are looking for the top place in Bhimtal, then keep reading because this blog will detail five crucial stages that will help you make an informed selection and create a memorable experience for everyone involved.
Finalising your Event Requirements: Prior to driving to the destination, it is critical to fully establish your event requirements. You must consider the sort of event, the number of guests, and their individual demands and preferences. What kind of location, accessibility, and lodging alternatives are available? Services and amenities are essential, and having a clear grasp of your event's requirements will serve as a guiding factor throughout the decision-making process.
Examine the best places in Bhimtal: The next step is to choose the resort that best meets all of your needs. The easier thing is to make a list of resorts that you find fascinating. Look through the reviews, testimonials, and ratings of the establishments. So you have a clear concept of the types of services that the resorts have already supplied to people. You should also evaluate the reputation of the destination, as well as local attractions, activities, and climate. This research will assist you in narrowing down your selections and identifying the destination that best meets your requirements.
Visit the destination: After finalising the resort, the following step is to personally visit the resort. Because online research can provide you with useful information, nothing matches seeing a venue destination firsthand. There are two benefits to personally inspecting the resort. First, you can thoroughly inspect the resort, and second, you will have a fantastic trip to Uttarakhand. Plan a visit to the nominated sites whenever possible to get a sense of the atmosphere, infrastructure, and overall desirability. Consider variables such as the venue's condition, the quality of its facilities and services, and the responsiveness of its staff throughout your visit. Take note of the layout, available areas, and general ambience to verify it matches your vision for the event.
Price of the resort:- Cost and budget concerns are critical for any event planning process. Once you've narrowed your options, weigh the prices connected with each. Consider other expenses, such as travel fees, lodging, transportation, food, and any extra services or facilities necessary, in addition to the venue rental charge. It is important to plan a reasonable budget and ensure that the location of choice fits within your budgetary limits. Before making a final decision, remember to discuss and understand all terms and conditions.
Seek Recommendations and Comments: While personal experiences and research are important, soliciting recommendations and comments from reliable sources can give further insights. Contact event planners, friends, coworkers, or online forums with venue destination experience. Inquire about their suggestions, ideas, and any lessons learnt from their personal experiences. Their advice might assist you in making an educated selection and avoiding any traps or obstacles that they may have faced.
Resorts by the Baagh- Perfect Destination for Your Celebration
The gorgeous setting is one of the most persuasive reasons to pick Resorts by the Baagh. This resort, nestled among the quiet beauty of nature, offers a tranquil retreat from the hustle and bustle of everyday life. It also provides a mesmerising background for your events, providing a beautiful and unforgettable environment. The resort's extensive grounds, with their bright flora and fauna, make a wonderful backdrop for outdoor weddings or celebrations.
Furthermore, Resorts by the Baagh offers a variety of exquisite facilities and services to meet the demands of every guest. The well-appointed event venues can handle events of various sizes, from small nuptials to big festivities. The resort provides cutting-edge audiovisual equipment to ensure that your presentations or performances operate well. The skilled event planners at Resorts by the Baagh will work directly with you to customise every element of your event, delivering an experience that exceeds your expectations.
Resorts by the Baagh provide various gastronomic pleasures in addition to its magnificent location and superb facilities. The famous chefs at the resort specialise in creating delicious dinners that accommodate all tastes and dietary needs. Whether you want an extensive buffet or a gourmet sit-down dinner, the culinary staff will design a gastronomic experience that will thrill your guests' palates.
Finally, because of its stunning setting, great facilities, personalised services, delicious cuisine, and spacious rooms, Resorts by the Baagh emerges as the perfect resort for holding your events. By selecting this magnificent location, you can create a really amazing experience for yourself and your guests. Resorts by the Baagh is devoted to making your event a spectacular success, whether it's a wedding, a business retreat, or any other special occasion.
By: Resorts by the Baagh