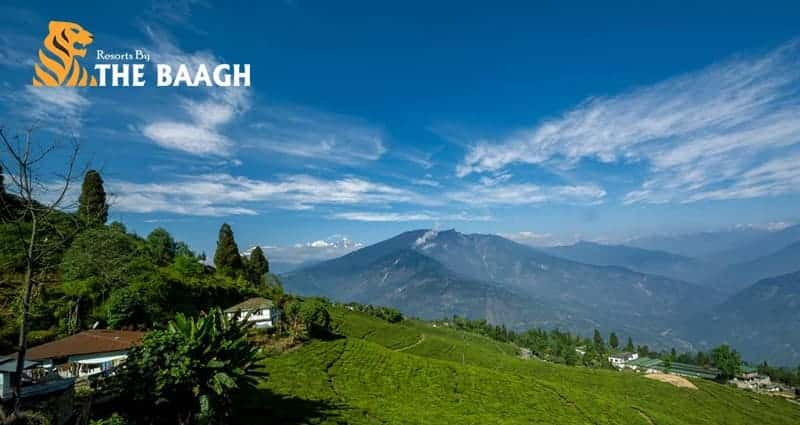 March, 30 ,2023
Offbeat Tour Packages – Say No To Boring Tours
Do you love basking in the serene aura of greenery and beautiful nature scapes? If yes, exploring offbeat tour packages in Bhimtal is undoubtedly a great deal for you. The quaint and soulful town is nestled amidst the soaring hills of the Kumaon. Tucked away at a lofty peak of 1370 metres, the verdant hills at the knolls of the mighty Himalayas offer travellers a perfect getaway to lounge in solace. Moreover, if you have a penchant for travelling and exploring the hidden gems and picture-perfect nature views, this idyllic little town in Uttarakhand is praise-worthy.
From the gorgeous heights of the Naina peaks and the nature trails of the Hidimba Parvat to the exquisite island aquarium and the famous Bhimeshwar Mahadev Temple, Bhimtal tour packages promise travellers adventure and serenity. So, don't think! Take a break from the monotony and bustles of routine life and revel in a soul-stirring experience of living in the close quarters of nature. Wondering how to start planning a trip to Bhimtal? Begin by searching for the best and most reliable tours and packages in Bhimtal.
Travel Details
Unlike most offbeat trips in India, traversing the remote and verdant ridges of Bhimtal is not very difficult. Little do you know that the hill town is very well connected to the major cities in India via roads, railheads, and, of course, air routes. Are you gearing up for a road trip to Bhimtal? Well, the picturesque mountains are only 323 km from the capital city and take less than 7 hours to reach.
The route includes stopovers at Moradabad, Rampur, Bilaspur, Rudrapur, Haldwani, Kathgodam, and, finally, Bhimtal.
Do you know what's more in store? You can always explore the lakeside alleys of Nainital, surrounded by the lofty Himalayan heights, without any hassle. Wondering how? Well, here's something you might have missed.
Nainital is just 23 km from the blissful lake town of Bhimtal. This means you can drop anchors in Nainital in less than 1 hour. Isn't that a beautiful perk?
How many days are enough for offbeat tour packages in Bhimtal?
Are you muddled when packing for a holiday in Bhimtal? Not sure how many days are enough to explore the burrows and hillscapes of Bhimtal? Frankly, a three day trip is adequate to lounge and explore the marshy terrains of the hill town. However, it is certainly not unknown that Uttarakhand is home to beautiful lakes. Did you know that the lofty valleys of Nainital have earned the epithet of 'Lake District?' Why just Nainital? The district includes seven other wondrous lakes that include:
Bhimtal Lake
Sattal Lake
Roop Kund
Sariyatal
Giri Tal
Chorabari Tal
Tehri Dam Reservoir.
Where to stay for a rejuvenating vacation in Bhimtal?
A holiday in Bhimtal is all about treating your soul to the bliss and solace of nature that is often amiss in the crowds of cities. However, rejuvenating and offbeat tours in India mean very little if you fail to make reservations at swish and beautiful resorts. A tour across Bhimtal is no different.
Speaking of luxury accommodations, there are umpteen options to pick from. Are you curious to learn about the best luxury resorts in Bhimtal? Let's read:
Resorts By The Baagh
Country Inn Nature Resort
Rosefinch Sarovar Portico
The Fern Hillside Resort
Neelesh Inn.
If a luxury hideout is what your heart seeks, Resorts By The Baagh is undeniably the best option. Modern and elegant rooms coupled with top-notch hospitality and world-class amenities make Resorts By The Baagh a traveller-favourite. What's more, rejoice in the comforts of ultra-luxury and ultra-modern rooms overlooking the picturesque landscapes and Himalayan views.
What are the top sights to visit in Bhimtal?
Good and well-curated Bhimtal tour packages include an array of scenic places for travellers to explore. Are you eager to know what a basic travel package includes? Let's take a quick look:
1. Bhimtal Lake – It goes without saying that the beautiful emerald-green lake in Bhimtal is one of the oldest, most sacred, and best attractions in the valley.
2. The Aquarium Island Café – Nestled in the heart and centre of the alluring lake is a very unique and stately aquarium café.
3. Hanuman Garhi Temple – Uttarakhand is home to several holy places and temples. Hence, the name 'Devbhoomi.' Trek your way through to the Hanuman Garhi temple for a soulful pilgrim experience.
4. Butterfly Research Centre – Discover an exquisite and amazing collection of butterflies housed in a well-maintained research centre.
5. Hidimba Parvat – The terrains of Bhimtal are home to the ancient and famous Vankhandi Ashram. Trek your way to wildlife conservation for an exhilarating experience.
To sum up, Bhimtal tour packages are great options for nature lovers and travel enthusiasts. Choose a package today and gear up for a reviving holiday in the quaint hills of Uttarakhand.
By: Resorts by the Baagh