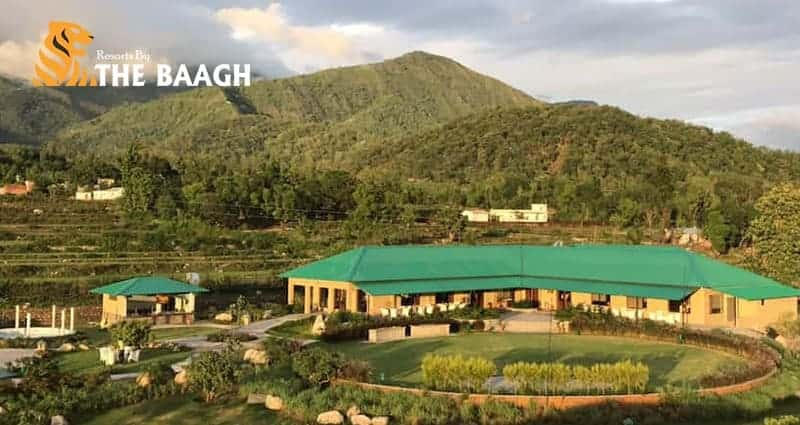 February, 25 ,2023
Nearest Weekend Getaway From Delhi For Friends And Family
Are you planning a weekend getaway in and around Delhi? How about a vacation in the serene mountains? If it sounds like an option, arranging a Bhimtal tour and vacation is a great idea. Nestled in the scenic and peaceful state of Uttarakhand, Bhimtal unquestionably tops the bucket list for leisure travellers and nature lovers. Wondering if there are more options? Guess what? There are ample places to visit and vacay in, especially from Delhi. The country's crowded capital is a gateway to multiple picturesque destinations. Right from the Himalayan towns and valleys to the far-off historical palaces in Rajasthan. Why just palaces? If you are looking forward to exploring dense wilds and long stretches of forests, planning a Jim Corbett tour is just as easy.
In short, planning a quick and pleasant weekend getaway from Delhi is easy and hassle-free. Speaking of destinations, do you think it is easy to wrap up a last-minute holiday plan? Frankly, popular holiday destinations such as Jim Corbett or Bhimtal fill up in a jiffy, especially in a crowded tourist season. Hence, finding a place in the best resorts of Bhimtal or Corbett could be a hard nut to crack. Hence, making reservations ahead of time is always a good idea since it ensures a peaceful and relaxing holiday experience.
Is Bhimtal a good weekend getaway option?
Are you craving solace and respite from the hustles of your daily lives? If yes, heading forward with an idea of a beautiful Bhimtal tour is a good deal. The quaint little hill station nestled in the Kumaon valleys is well-known as a mini-paradise for travel lovers. What's more, nature lovers have an amazing time exploring the dense and verdant terrains of Bhimtal.
Quiet and solitude are certainly a given when you are vacationing in the leisurely valleys of Bhimtal. But do you know that the hill station is home to a bunch of exotic migratory birds too? Thus, travellers who love the diversity in avifauna have a great time exploring the idyllic mountains and woods.
In addition to the incredible mountain views and lush green valleys, there are umpteen adventure sports options for travellers here. Mountain biking, rappelling, rock climbing, and hiking, there are many adventure activities you can try your hands in. Also, in order to double the experience and joys of a stress-free vacation, always scout for the best resorts in Bhimtal.
Wondering if there's a good and premium lodging option in Bhimtal? Well, there certainly is! Resorts By The Baagh is one of the best resorts in Bhimtal. The resort welcomes guests into a world of lavish experiences and one-of-a-kind hospitality. Enjoy lounging in elegantly appointed rooms gazing at the distant snow-capped Himalayan peaks from the comforts of a private sit-out. Moreover, the hospitality extended to guests is unparalleled and ensures that every stay here is worth a lifetime of beautiful memories.
What are the places you can visit in Bhimtal?
Bhimtal is a wonderful little town in the picturesque terrains of Uttarakhand. Not many are aware, but Bhimtal is more than just a religious site. The town boasts an array of breathtaking and wow-worthy locations such as the grand Victoria Dam, Bhimtal lake, flower gardens, Island aquarium, and more. Besides, you can hike up the most amazing nature trail or traverse the Hidimba Parvat or terrains for a soul-satisfying experience.
Where else could you plan a quick weekend trip from Delhi?
Are you quite fascinated with wildlife and nature views? If yes, embarking on a 7-hour journey into the dense forests of Jim Corbett is an excellent idea. The forest, popularly known as India's oldest tiger conservation, is home to several endangered and almost extinct wild animals. However, one of the definite highlights of the Jim Corbett National Park is the fierce and mighty big Royal Bengal tiger. Explore the dense sal wood forest to catch a rare glimpse of tigers, Asiatic elephants, Indian pangolins, jungle cats, and wild animals dwelling in their natural habitat.
Besides, the wondrous landscapes of Jim Corbett are just as popular. Discover the verdant stretches, soaring Himalayan peaks, marshy river lands, and more. In short, a Jim Corbett tour is an enthralling and unique experience.
Also, Holi is only days away. Have you checked out Holi packages in Jim Corbett? There certainly isn't a better time to explore and wallow in the charm and beauty of the wild land.
What are the things to do in Jim Corbett?
A weekend trip to Jim Corbett is easy and hassle-free. However, always make sure you reserve a stay at the best resorts in Jim Corbett for an incredible and seamless experience. Wondering where? Try dropping in at Resorts By The Baagh. The luxury 5-star resort features a sprawling premise and ultra-luxury accommodations in the heart of nature. Book a stay here for a comfortable and luxurious vacation.
Aside from the comforts of 5-star living, are you curious to know about the popular activities and things to do in Jim Corbett? Let's take a quick look:
Wildlife Safari
Nature Walk
Fishing at the Ramganga river
River Rafting
Birdwatching
Mountain Biking
Rock Climbing
A tour of the famous Corbett Museum, etc.
To sum up, planning short weekend trips from Delhi is a cakewalk. Shortlist a destination of your choice today and treat your dear ones to a thrilling weekend getaway.
By: Resorts by the Baagh