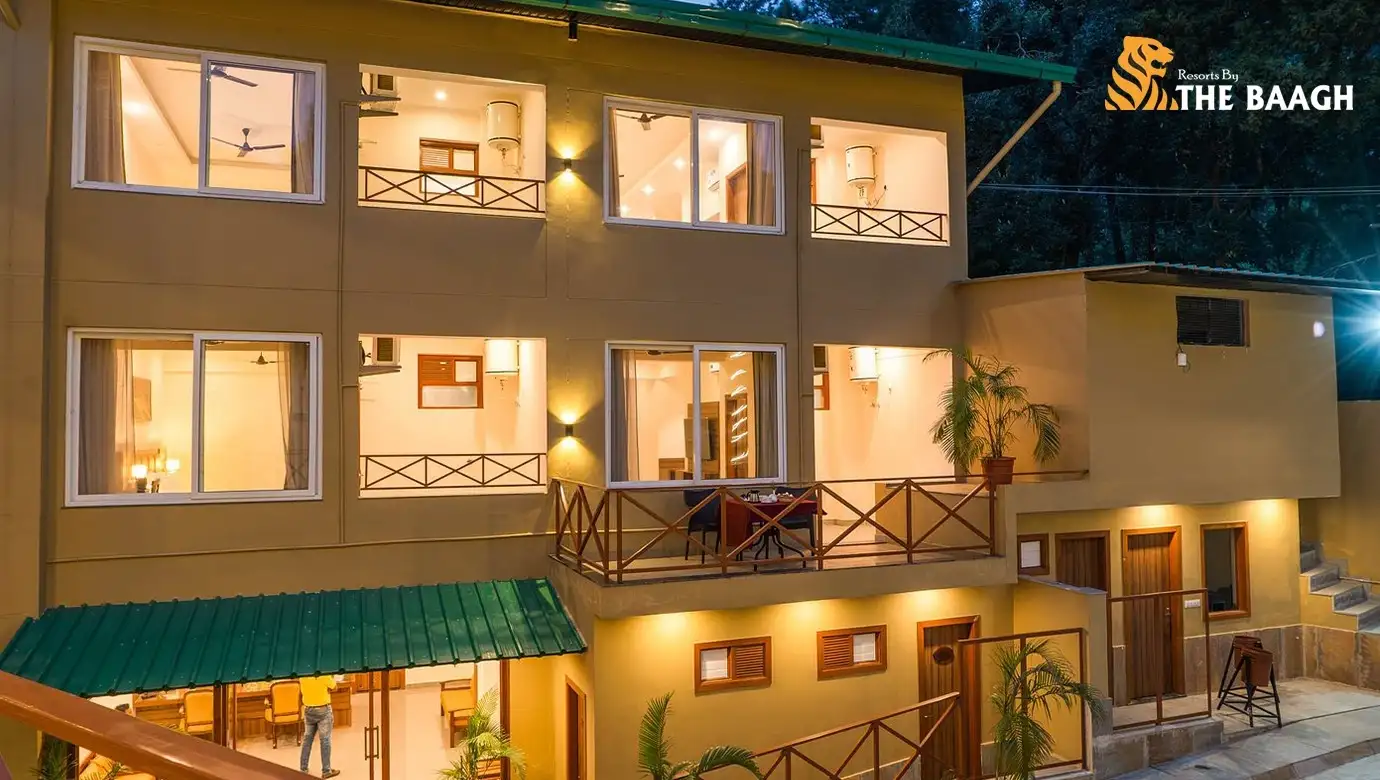 September, 26 ,2023
Luxury Redefined: A Stay At The Most Premium 5-Star Resort In Bhimtal
Your wedding day is a notable affair that is chock-full of love, happiness, and priceless memories. The location you choose for your wedding can make all the difference, turning an ordinary event into a wonderful and unforgettable one. Bhimtal, with its stunning setting, is the ideal option for couples looking for a destination wedding that combines natural beauty, elegance, and tranquillity. Resorts by the Baagh, a reputed 5 star resort in Bhimtal, stands out as the ideal location for your ideal wedding.
The Charms Of Bhimtal - Ideal Venue For Wedding
It's been quite some time Bhimtal has been appearing in the list of top wedding destinations, and for all the right reasons. This is truly a treasure trove of a place cradled in the Nainital district - lying tucked away in the Kumaon hills of Uttarakhand. Moving further, this has a tranquil setting surrounded by rampant greenery and the pristine Bhimtal Lake.
Contemporary couples are instantly drawn towards simplicity, and having a minimalistic sundowner wedding before this idyllic location will be nothing short of a dream. Breaking from the bustle of the concrete jungles, having a setup at any of the best hotels at Bhimtal Nainital for a wedding is anyday an ideal decision.
Resorts By The Baagh: Your Dream Wedding Destination
Among the best hotels in Bhimtal Nainital, Resorts by the Baagh stands out as an ideal place to host your destination wedding. Here's why it's the perfect choice:
Exquisite Venue: The resort's sprawling grounds offer a picturesque backdrop for your wedding ceremony and celebrations. Whether you prefer an open-air wedding with the lake as your backdrop or an elegant indoor affair, the venue options are diverse and customizable to your preferences.
Scenic Landscape: The resort's location amidst the lush hills and the serene Bhimtal Lake creates an enchanting atmosphere. The natural beauty of the surroundings adds a touch of magic to your wedding, making it truly special.
Tailored Wedding Packages: Resorts by the Baagh offers customizable wedding packages catering to your needs. From décor and catering to entertainment and photography, their experienced team will ensure that every detail is meticulously planned and executed.
Experienced Wedding Planners: Planning a destination wedding can be overwhelming, but the resort's expert wedding planners are at your service to make the process seamless. They have the local knowledge and expertise to assist you in creating a wedding that exceeds your expectations.
Culinary Excellence: The resort's culinary team is renowned for its culinary excellence. They can create a menu that satisfies every palate, from local Kumaoni delicacies to international cuisine, ensuring that your wedding feast is a delight for all.
Adventure and Leisure Activities: For your guests, Resorts by the Baagh offers a range of adventure and leisure activities to keep them entertained. From trekking to boating and nature walks, there's something for everyone to enjoy during their stay.
Privacy and Exclusivity: Your wedding is a personal and intimate affair, and the resort understands the need for privacy and exclusivity. They can arrange for a private ceremony and celebration, ensuring that your wedding remains a cherished memory.
Destination Weddings In Bhimtal: A Dream Come True
Bhimtal's tranquil and serene environment, combined with the luxury and hospitality of Resorts by the Baagh, creates the perfect backdrop for a destination wedding that dreams are made of. Whether you envision an intimate ceremony with close family and friends or a grand celebration with hundreds of guests, this 5-star resort in Bhimtal has the facilities and expertise to make your wedding day extraordinary.
Imagine exchanging vows under the clear blue skies, surrounded by the natural beauty of Bhimtal, and dancing the night away in a beautifully decorated banquet hall. With the resort's expert team at your side, your wedding vision can become a reality, and your special day will be filled with love, joy, and unforgettable moments.
In conclusion, Bhimtal's serenity and the opulence of Resorts by the Baagh create the perfect canvas for your dream wedding. Make your special day exceptional by choosing Bhimtal as your destination wedding location. Let Resorts by the Baagh - the most remarkable resort in Bhimtal Nainital, bring your wedding dreams to life amidst the serene beauty of the Kumaon hills.
By: Resorts By The Baagh