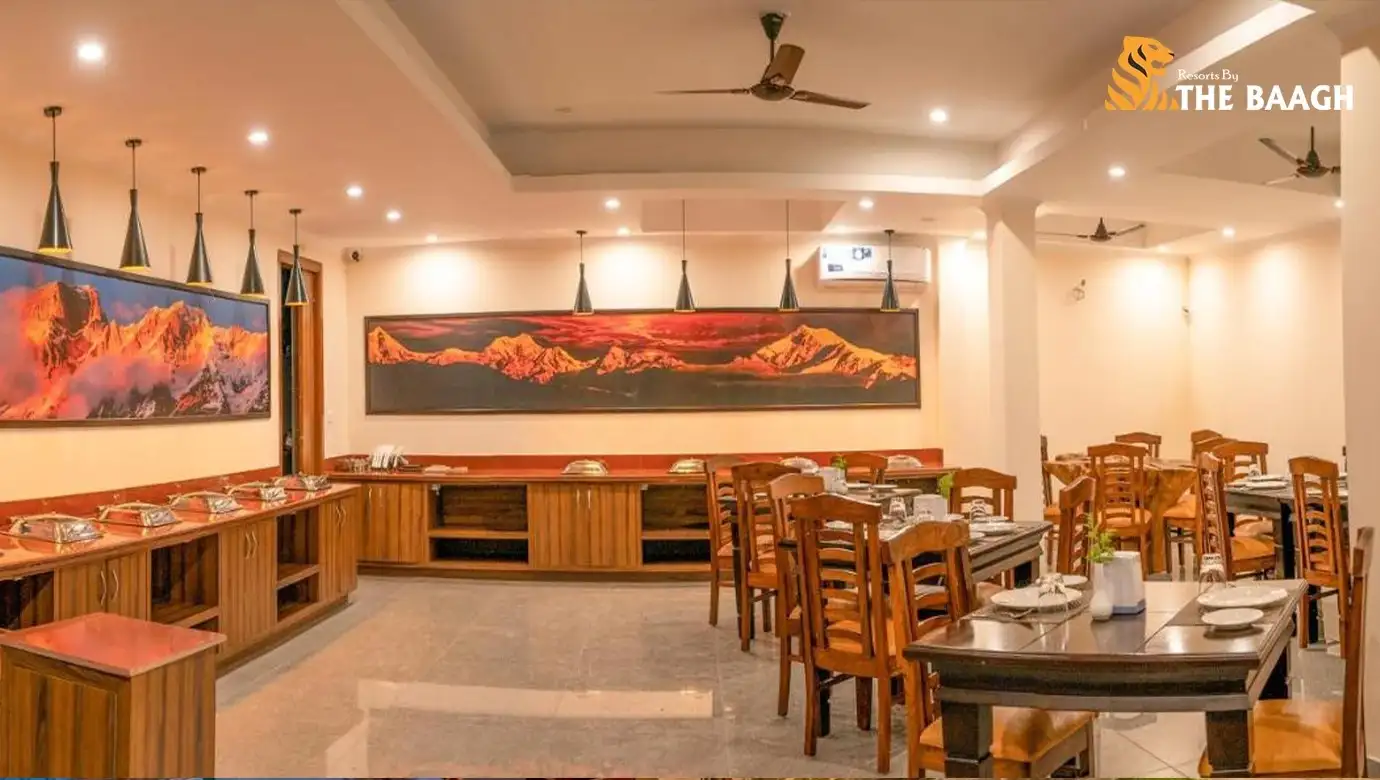 August, 31 ,2023
Guide For Booking Hotels In Bhimtal
Bhimtal, a fantastic location offering an idyllic escape for a leisurely weekend trip with family and friends, stands out as a spectacular destination in Nainital's breathtaking natural splendour. The magnificent hotels in this charming setting cater to all comforts and desires, guaranteeing a refreshing vacation. The hotel, among the best hotels at Bhimtal Nainital, is surrounded by the calm waters of Bhimtal Lake and the thick foliage of the area, making it the ideal place to unwind amidst the beauty of nature. Bhimtal's hotels provide a memorable vacation experience that effectively mixes relaxation and the beauty of nature, whether it's the warm greetings, the breathtaking views, or the chance to explore the picturesque surroundings.
How To Choose The Top Five-Star Hotels In Bhimtal
Searching Online: Look for five-star accommodations in Bhimtal on travel, review, and hotel booking websites. You'll get a sense of the choices and their ratings from this.
Read Reviews to see what other visitors have to say. These can offer insightful information about the level of service, amenities, and overall hotel experience.
Check The Facilities:- Make sure the hotel has the extras you want, like a spa, pool, fitness centre, gourmet cuisine, or rooms with lake views. Compare these features among several hotels.
Location Is Everything: Think about how close the hotel is to the sights you want to see. A good location can improve your whole experience.
Price vs. Value: Compare the pricing of various five-star hotels, but also think about the value you'll get for your money. Better facilities and service can sometimes justify a little greater price.
Please Contact The Hotel: Inquire directly with the hotel about their services, special offers, and any other concerns you may have. This might also show you how good their customer service is.
Look For Exceptional Offers: Several lodging options offer special deals, discounts, or packages, particularly if you book ahead of time or during off-peak seasons.
Consult Recommendations: Consider the recommendations of anyone you know who has visited Bhimtal. Personal experiences provide helpful information.
Examine Online Rankings: Look into travel magazines, blogs, and websites that rank hotels based on various characteristics. These lists might assist you in identifying the best solutions.
Checking For Flexibility: If your plans change, examine if the five star hotels in Bhimtal you've picked offer a flexible cancellation policy; this will help you save time and trouble.
Given the current global circumstances, I prefer hotels that adhere to strict safety and sanitary procedures.
Social Media Presence: You may get an impression of a hotel's atmosphere, guest interactions, and general mood by looking at its social media accounts.
Inquire About Packages: Several hotels provide all-inclusive deals that can help you save money on food, entertainment, and other expenses.
When Booking A Hotel, Keep The Following Considerations In Mind:
Set a budget and look for hotels that are within your price range.
Check for facilities like Wi-Fi, parking, a pool, a gym, and complimentary breakfast.
Reviews: Read previous guests' reviews to understand the hotel's quality and service.
Accommodation Types: Check to see if the hotel has the accommodation you require (single, double, suite, etc.).
Cancellation policy:- Understanding the hotel's cancellation policy will help if your plans change.
Accessibility: Think about any unique requirements you may have and whether the hotel can meet them.
Safety: Learn about the security precautions the hotel and the area takes.
Verify the hotel's check-in and check-out times:- consider this to coincide with your plans.
Confirm if the hotel is pet-friendly if you're travelling with animals.
Transportation facilities:- If you don't have a car, take into account the hotel's accessibility to public transportation.
Famous attractions: Check if the hotel is close to the attractions you want to see.
Family-Friendly amenities: If travelling with children, be sure the hotel has amenities that are appropriate for them.
Special Offers: Watch for any reductions, bundles, or specials the hotel may be running.
Noise Level: To ensure a quiet stay, read reviews or inquire about noise levels.
Local cuisine: If you're a food fanatic, consider whether there are any excellent restaurants nearby.
Parking: If you plan to drive, find out how much and where you can park.
Environmental Practices: If being eco-friendly is essential, find out about the hotel's green programs.
Room Views: Consider how essential a view is to you before asking about it.
Check the hotel's reputation to see if it has a good reputation for providing excellent service.
The Resort Offers Hassle-Free Service And A Wonderful Stay
At Resorts by The Baagh, one of the greatest luxury hotels in Bhimtal, where your vacation dreams come true, you'll experience the height of luxury and calm. This resort, which is surrounded by spectacular natural beauty, offers a getaway that redefines luxury. Every element of your stay, from tastefully furnished rooms to flawless service, is created to make it easy and hassle-free. Resorts by The Baagh, one of the best five star hotels in Bhimtal, guarantees a haven of luxury and relaxation, whether you're looking for a getaway for two or a family vacation. Enjoy top-notch amenities, delectable cuisine, and time to yourself in the midst of nature. Your visit to Resorts by The Baagh is more than just a trip away; it's a voyage into luxury and peace.
By: Resorts By The Baagh