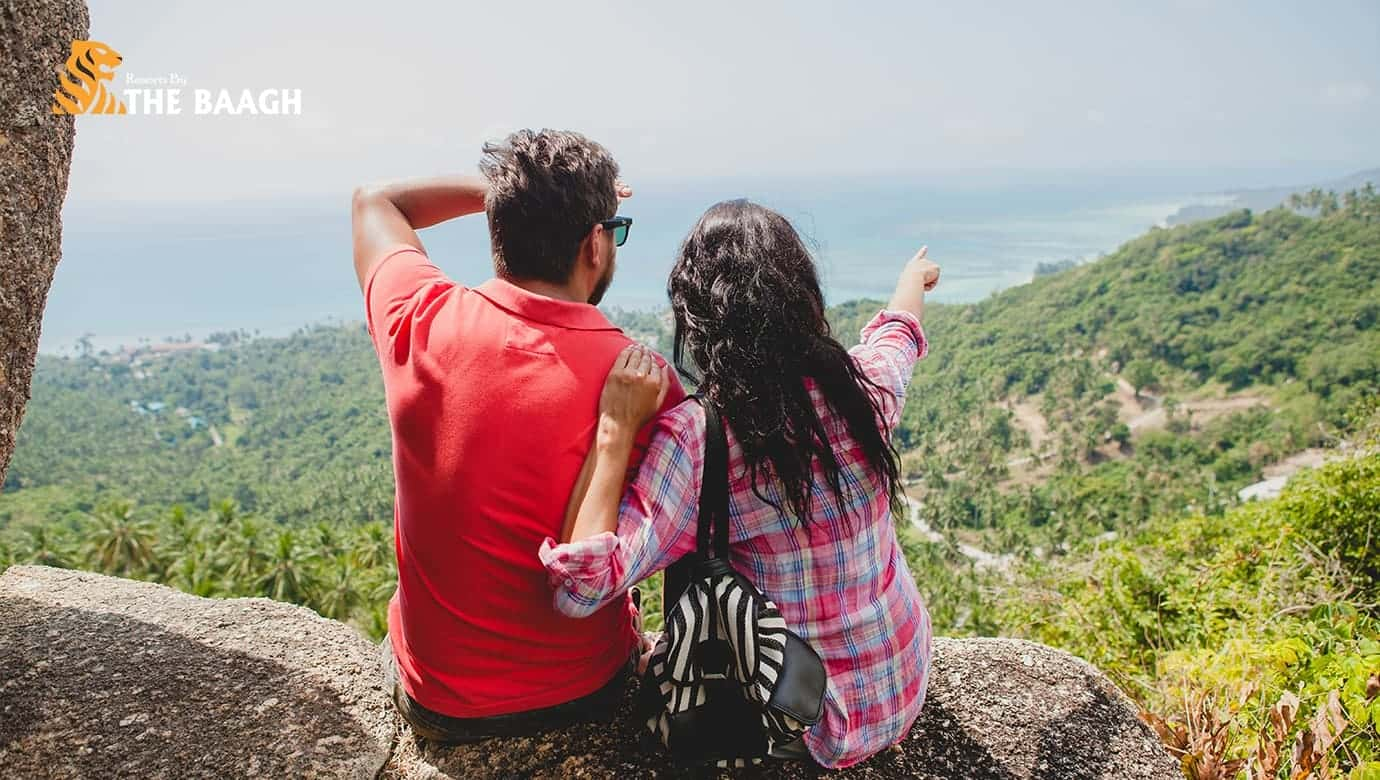 May, 16 ,2023
Fascinating Honeymoon Packages In Uttarakhand
Are you excited to plan your first getaway as a married couple in love? A honeymoon is unquestionably the trip of your lifetime. Hence, ensuring that your honeymoon is a cherishing and joyful affair is more important than ever. Wondering if it is too easy to plan a honeymoon? Not really! It requires a lot of brooding and forethought. Also, you must ensure choosing a destination that promises surreal views, a romantic aura, and a pleasant time. Is there anything better than hills that defines it all? Certainly not! What's your idea about a honeymoon in the beautiful hills of Uttarakhand? The picturesque green ridges on the southern slope of the Himalayan range offer an ethereal mix of scenic views and romantic charm. So, don't overthink. Explore the goodness of honeymoon packages in Uttarakhand and narrow down the places you would love to tour alongside your life partner.
Did you know that Uttarakhand is among the top destinations for honeymoon in India? The alpine hills, paired with stretches of eye-treating greenery, offer a resplendent experience, regardless of wherever you go.
Deciding where to go in Uttarakhand
Honeymoon is definitely a well-deserved break after the wedding madness and the absolute marathon, i.e. the gala wedding preps. What's not heart-winning about spending a romantic and isolated time with your beau after all this frenzy? Speaking of honeymoon destinations, the world is your oyster. However, if you are searching for a short, sweet, and not too far-off destination, exploring the fascinating honeymoon packages in Uttarakhand is unquestionably a great idea.
Are you eager to toggle your options in Uttarakhand? Let's help you shortlist some of the most fascinating and sought-after honeymoon destinations in the beautiful Devbhoomi.
Nainital – The gorgeous and picture-perfect lake town in the idyllic valleys of Uttarakhand offers a perfect retreat for honeymoon couples. Imagine reclining in ease, soaking up the solace and freshness of the crisp mountain air. Sounds too relaxing, right? This quite explains why honeymoon packages in Nainital are popular among newlyweds and couples in love.
What are the activities you must plan in Nainital?
How about a lovely boat ride in the tranquil and green waters of Naini lake or a happy time kayaking? Well, honeymoon packages in Nainital include several adventure activities exclusively tailored for couples. Let's unfurl the options:
Reward your soul with the magical views of the sunrise from the Tiffin Top – It is unparalleled picturesque and a sight to behold. Are you eager to try your hands at horse riding? Well, the beautiful peak offers thrilling horse rides in the area.
A stroll across the vibrant colours of the Tibetan market
Don't you wish to keep your lady love in the best of her happy spirits? There couldn't be a better way to light up her face in glee than take her cruising through the bright and colourful streets of the Tibetan market. Dotted with cute local shops selling scarves, souvenirs, dresses, shawls, and more, the Tibetan market is truly a woman's happy paradise.
An aerial tour of the pretty lake town
Have you heard about the Nainital ropeway? It is a perfectly delightful way to catch a bird's eye view of the bright and twinkling city. The cable car in Nainital runs from Mallital to the beautiful Snow viewpoint. Enjoy the scenic views of the picturesque hill valleys and the breathtaking Naini Lake flowing across.
A soulful retreat in Bhimtal
When exploring honeymoon packages in Nainital, do you both crave a love-filled me-time in some place serene and scenic? If yes, traversing to the alpine valleys of Bhimtal is a refreshing break. It is not unknown that the alleys of Nainital can get overly crowded at times. So, if you are seeking a break from the clamours, lazing in the idyllic lap of Bhimtal is a splendid idea.
Speaking of lazing, don't you forget the importance of reserving a warm and cosy stay somewhere nice? Looking for ideas? Plan a stay at Resorts By The Baagh. The fancy 5 star resort in bhimtal is perfect for honeymoon couples. Wondering why? The resort features luxe rooms furnished with state-of-the-art equipment and amenities, ensuring a holistic and hearty stay.
Discover delightful honeymoon packages in the pristine and quaint hills of Nainital. Travel the beautiful hills of Nainital and pair your voyage with trips to the magical and scenic environs of Mukteshwar, Dhanaulti, and more.
By: Resorts by the Baagh