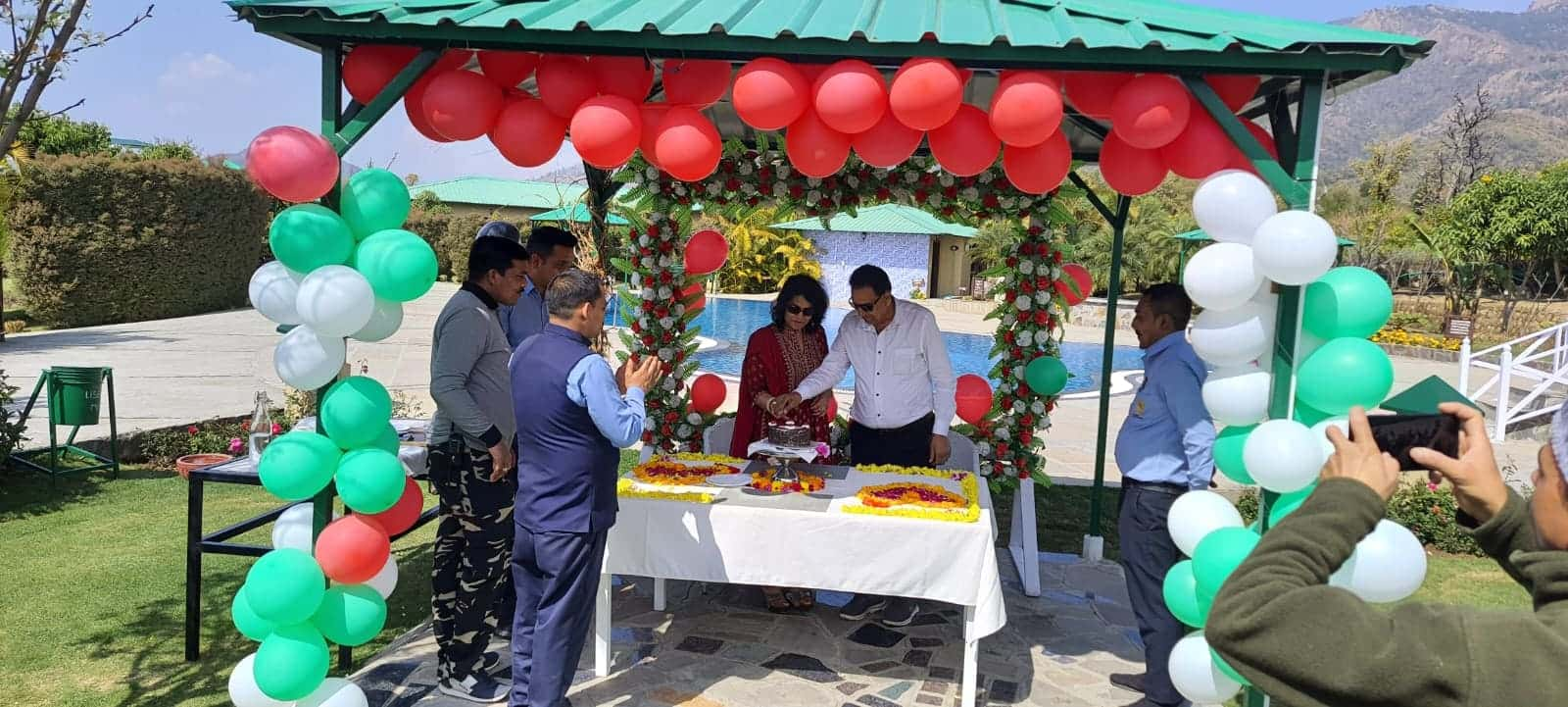 March, 14 ,2023
CELEBRATE THE SPECIAL OCCASIONS WITH YOUR FAMILY & FRIENDS
Holding your special occasion in a destination with a beautiful setting is the new craze in the modern era, such as a wedding, birthday party, friend party, or another similar event. If you are finding for a place to hold your special occasion in the surroundings of the beautiful hills, Jim Corbett is the best choice. Here you will find a list of the Best Resorts in Jim Corbett to celebrate your special occasion.
In this location, you can find various resorts that claim to be the best in the area. But wait, avoid getting caught up in this deception. Please choose the best alternative for your celebration that offers the same amenities that they do. And my best recommendation is Resorts by the Baagh, the best luxurious resort in Jim Corbett's beautiful surroundings.
SPECIAL OCCASIONS in JIM Corbett- Resorts by the bag
Luxurious room:- Resorts by the Baagh offers five different types of rooms. The names of the rooms are jungle cat, leopard cat, leopard suite, and baagh family room. Our rooms are ultra-luxurious, with modern amenities such as a coffee and tea maker, a table deck, a modern attached bathroom, and a beautiful private balcony where you can enjoy the beautiful surroundings of our resort while sipping your morning cup of tea.
Yummy dining:- Every celebration is incomplete without delectable food. In our resort, you will find a team of expert chefs who have created mouth watering delicacies that will make your SPECIAL OCCASIONS in JIM Corbett even more memorable. All the delicacies prepared by our brilliant chef are made the highest quality ingredients and the utmost care for hygiene.
Beautiful décor:- Resorts by the Baagh is the best resort if you want lovely decor with a beautiful background. Our brilliant professional event organisers provide you with exquisite décor options, or you can request a specific décor and we will provide you with the authentic décor that you desire. In our resort, you can have a dream Bollywood style décor, white flower décor, or a bright trendy red roses décor.
Brilliant location:- Our resort is in a lush green environment with a stunning view of Uttarakhand's beautiful valley. Indulge your soul in the mesmerising place where the chirping of birds and the sound of the running river make a perfect melody that gives your soul a beautiful relaxing feeling. Aside from a comfortable atmosphere, you will get the most beautiful wedding background photos. As a result, your unique occasion photos will be even more memorable.
Lavish venue:- resorts by the baagh, you will find indoor and outdoor venues, such as our swimming pool area, luxurious pillarless hall, lush green lawn area outside, and lovely conference hall. So, pick your favourite medium for your Special Occasions in Jim Corbett.
If you want to learn more about us, call today and speak with our professional staff members who will provide you with the highest quality service.
By: Dr. Vinod Ahlawat