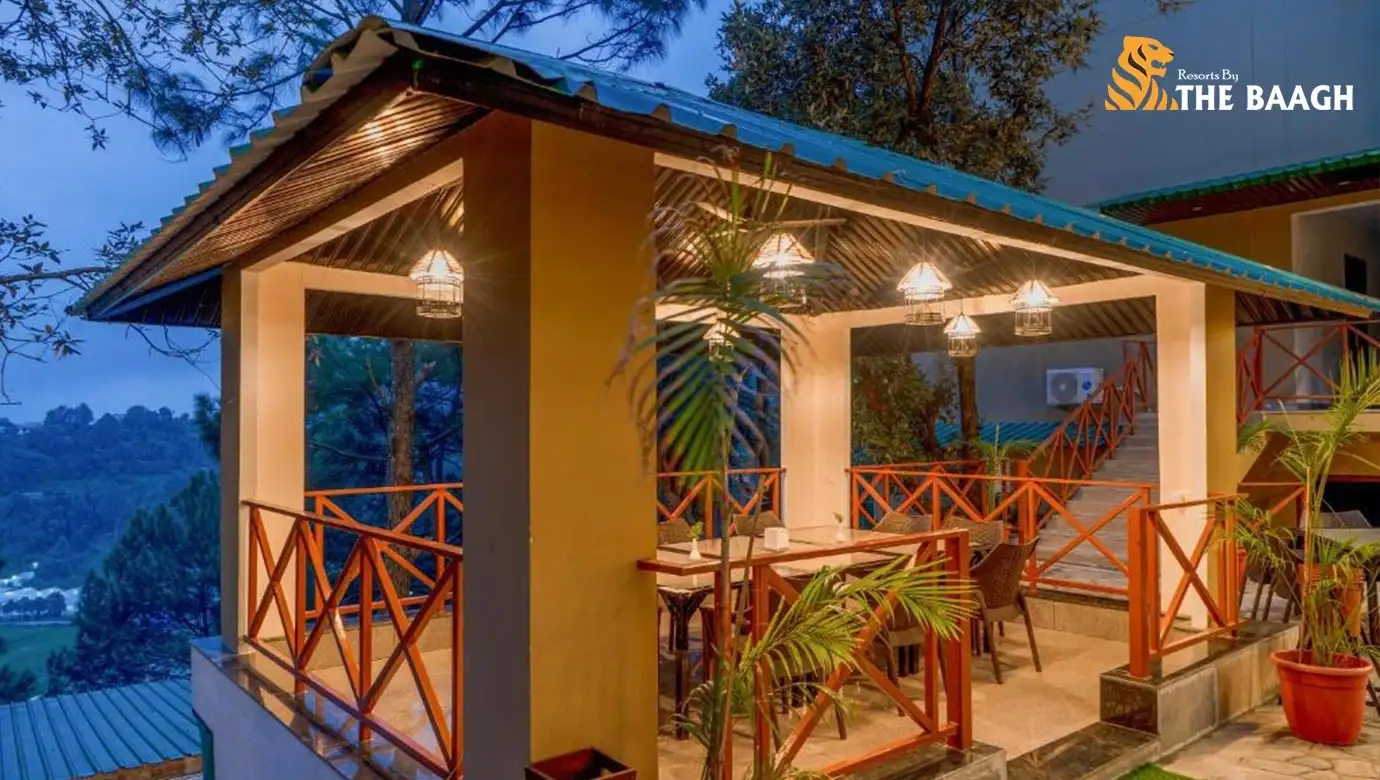 August, 24 ,2023
Bhimtal Bliss: Exploring The Ultimate Luxury Resorts
When you think of a beautiful location for a contemplative holiday, Bhimtal is the first place that comes to mind, right? From Bhimtal to Nainital, you will find a calm and picturesque destination in the arms of nature. This lovely location's unrivaled charm and serene atmosphere captivate visitors.
Bhimtal is an ideal place to relax and rejuvenate amid nature's beauty. It is the perfect combination of adventure, spirituality, and natural beauty. This exquisite resort, with its crystal-clear lake and lush green environs, offers a bit of paradise to those seeking a calm retreat. In this blog, we will look at the best luxury resorts in Bhimtal and the many activities available to nature lovers. So, have a seat, and let us take you on a virtual tour of Bhimtal.
Activities To Explore Bhimtal's Enchanting Allure
Bhimtal is a sanctuary for nature lovers and thrill seekers. Before we get into the specifics of the luxury resort, let's take a look at the numerous activities available between Bhimtal to Nainital that cater to people of all ages. The following are the top five activities in Bhimtal:
Boating On The Crystal Clear Water: Bhimtal Lake is a popular tourist destination, and boating is a must-do activity. You can rent a boat and glide across the lake while admiring the scenery. The lake's leaping water and the surrounding verdant hills form a picture-perfect backdrop, ideal for seclusion and romance.
Investigate Bhimtal's Local Market: Exploring local markets is an essential aspect of any trip experience. Bhimtal's markets allow you to sample local crafts, foods, and souvenirs, letting you take a bit of paradise home with you.
Bird Watching At Victoria Dam: Bhimtal is a birder's paradise. The Victoria Dam, which is teaming with avian wonders, offers a fantastic opportunity to see a range of species in their natural habitat. Prepare your binoculars for an enthralling encounter with nature's winged wonders.
Bhimtal Isn't just About Peace And Quiet; it also provides exhilarating adventure activities like trekking and paragliding. From a bird's-eye viewpoint, the sweeping views of the hills and lake will take your breath away. The resort's location on a cliff provides a magnificent and captivating view over the valley that will leave you amazed and enthralled.
Exploring Bhimeshwar Temple: Visit the Bhimeshwar Temple to immerse yourself in Bhimtal's cultural tapestry. This temple, with its exquisite construction and tranquil ambiance, provides an insight into the region's spiritual tradition.
Resorts By The Baagh: A Lavish Stay In Bhimtal
Resorts By The Baagh, one of Bhimtal's finest luxury resorts, offers an unforgettable luxury stay experience. It is nestled among magnificent green trees and has a serene and peaceful atmosphere. Because of its dedication to providing an exceptional hospitality experience, it has justifiably won the top spot for visitors seeking a luxurious stay.
Why Should You Stay At Resorts By The Baagh
In a single word, excellence. The resort's meticulous attention to detail, together with its commitment to assuring guest contentment, elevates it to the status of the perfect retreat. The seamless combination of modern conveniences and the tranquillity of Bhimtal's nature offers an environment in which guests may relax and revitalize.
Top Five Luxury Facilities And Amenities Offered At Resorts By The Baagh
Suites With Spacious And Elegant Design: The resort's accommodations provide spacious suites with elegant décor and spectacular views. Each apartment is its own refuge of luxury and relaxation.
Fine Dining At Its Finest: The Baagh Bhimtal offers a gastronomic excursion with a variety of dining varieties to suit a variety of palates. Every meal is a beautiful experience, whether it's traditional Kumaoni specialties or cosmopolitan fare.
Spa Rejuvenation: The resort's spa is a relaxing haven where professional therapists employ ancient and modern techniques to relieve stress and rejuvenate your senses.
Adventure And Recreation: For those looking for adventure, the Baagh Bhimtal provides a variety of activities ranging from nature walks to bicycle paths, guaranteeing that every moment is full of excitement.
Resorts By The Baagh offers world-class event facilities to make any occasion truly unforgettable, whether it's a dream wedding or a corporate retreat.
Conclusion
Bhimtal is a calm refuge amidst the gorgeous Kumaon hills, and Resorts By The Baagh, one of the luxury resorts in Bhimtal, adds to the experience. From the enchantment of Bhimtal Lake to the thrill of adventure and the warm embrace of luxury hospitality, this destination is a work of art that should be on every tourist's bucket list. So pack your bags, head to Bhimtal, and let Resorts By The Baagh alter your sense of luxury, leaving you with cherished memories that last a lifetime.
By: Resorts By The Baagh