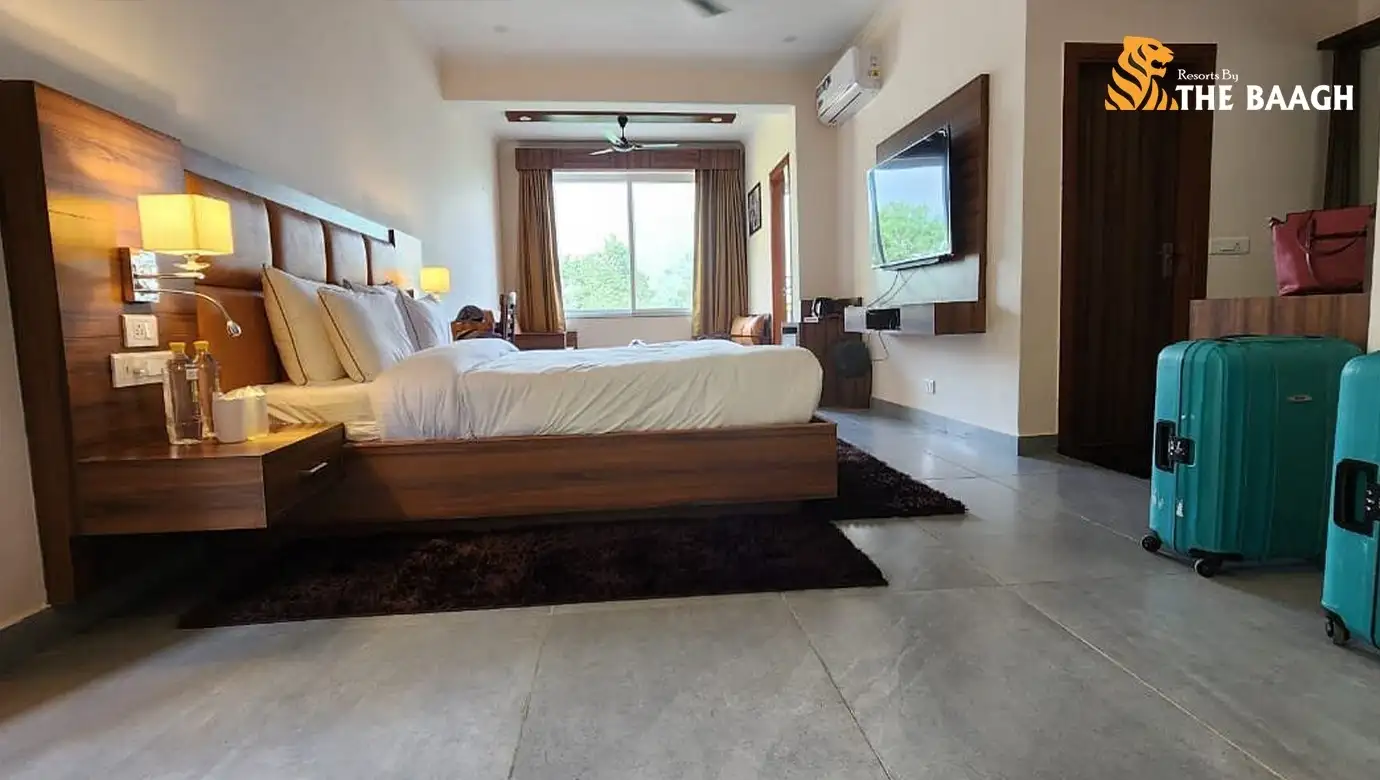 August, 28 ,2023
Affordable Bhimtal Tour Packages For Budget Travelers
If you're looking for a budget-friendly Bhimtal tour package for your relaxing holiday hidden among gorgeous hills that provides an affordable and pleasant escape, Bhimtal is the ideal spot. Bhimtal, with its quiet vistas and tranquil settings, is an ideal getaway that won't break the bank. This picturesque hill station appeals to anyone, whether you're a nature enthusiast or simply looking for a quiet vacation. Bhimtal promises a beautiful vacation without straining your wallet, from budget-friendly Bhimtal best resorts to a profusion of activities.
How Can We Plan A Low-Cost Trip To Bhimtal?
Budgeting and Research: Study Bhimtal's attractions, lodging, and transportation prices. Set a reasonable budget for your trip, including funds for lodging, meals, transportation, activities, and any unexpected costs.
Off-Peak Travel: Visit during off-peak seasons to benefit from discounted rates on lodgings and activities. This can significantly lower your overall vacation costs.
Accommodation Options: Look for the best resorts that are affordable, such as guesthouses, hostels, or homestays. These options frequently offer a more authentic experience, costing less than posh hotels.
Local Cuisine: Visit local cafes and street food booths to get a taste of Bhimtal's unique cuisine without breaking the wallet. This is also an excellent method to become acquainted with the local culture.
Public Transportation: To get from Nainital to Bhimtal, use local buses or shared transportation options, which are less expensive than private cabs. Plan your trips by researching transit choices ahead of time.
Advance Booking: Reserve your hotels and transportation in advance to take benefits of early bird savings and prevent price increases at the last minute.
Travelling with friends or family? Consider splitting costs by booking accommodations and transportation together.
Bhimtal provides a variety of free or low-cost activities like nature walks, hiking, and touring local shops. Use these to enjoy the location without spending a lot of money.
DIY Tours: Rather than paying for expensive guided tours, build your itinerary by exploring sights and mapping out your route.
Pack light to save money on luggage fees and to travel more comfortably. This can also help you save money on transportation.
Use Travel Apps: Use travel apps to locate the best discounts on the top resorts, activities, and transportation in Bhimtal. These apps frequently provide exclusive savings.
Negotiate: Be bold and discuss prices to get the best deal when purchasing goods or hiring services.
Avoid Souvenir Splurges: While it's tempting to bring home souvenirs, keep your spending on these products to a minimum in order to stay within your budget.
Maintain Flexibility: Being flexible with your trip dates and arrangements allows you to take advantage of any unexpected discounts or promotions that may surface.
Prioritise Activities: Make a list of must-see places and activities. This will help you in allocating your funds to the experiences that are most important to you.
Remember, the idea is to have a memorable event without spending too much money. You may enjoy a cheap and pleasurable trip to Bhimtal by planning ahead of time, researching your alternatives, and making informed decisions.
What Should Be Remembered In Bhimtal Budget Planning To Minimise Unnecessary Expenses:
Accommodation Options: Research and select the best resorts in Bhimtal that meet your budget. Don't do it if you can't afford to stay in a nice hotel.
Advance Booking: Book hotels, activities, and transportation in advance to get better discounts and prevent price increases at the last minute.
Local Eateries: Choose local eateries and street food booths instead of costly restaurants. This will give you a taste of the local cuisine at a lower cost.
Public Transportation: Rather than relying only on private taxis, which can be more expensive, use public transportation or shared cabs to get around.
Hiking, exploring local markets, and visiting public parks and lakes are all examples of free or low-cost activities.
Haggle Wisely: When shopping at local markets, attempt to haggle for lower pricing while remaining respectful and non-aggressive.
Avoid Unnecessary Souvenirs: While souvenirs can be tempting, prioritising meaningful and practical goods over excessive shopping is a good rule of thumb.
Water & Snacks: Bring a reusable water bottle and snacks to avoid purchasing bottled water and pricey meals when travelling from Nainital to Bhimtal.
Local Insights: Talk to locals or conduct an extensive web study to find hidden treasures and low-cost attractions.
Avoid Peak Seasons: Travel during the off-season to save money on accommodations and activities.
Limit drink and Entertainment Expenses: While treating yourself now and then is good, excessive spending on drink and entertainment may rapidly increase.
Carry cash and cards, but keep ATM fees and currency conversion expenses in mind.
Plan Your Itinerary: Plan your daily activities to prevent extra backtracking and travel expenses.
Travel Insurance: Investing in travel insurance by booking a pre-booked bhimtal tour package can give financial security in the event of unexpected circumstances, saving you money. Remember that the trick is to balance enjoying your trip and spending carefully.
Resorts By The Baagh Offer The Best Bhimtal Tour Packages For Budget Travellers
Resorts by The Baagh, Bhimtal's best resorts, provide an exceptional blend of affordability and quality, making it the ideal choice for budget tourists looking for a fantastic Bhimtal experience. Their carefully crafted tour packages allow visitors to immerse themselves in the splendour of Bhimtal without breaking the bank. Guests are welcomed to a revitalising respite from the daily grind with sumptuous rooms and spectacular vistas. Indulge in tantalising cuisine as devoted staff members provide flawless facilities and travel guidance to enrich every part of the vacation.
The resort offers exquisite lodging alternatives to suit various tastes, assuring a relaxing stay. Various activities are available, from relaxing spa treatments to energising yoga lessons. A well-equipped playroom is accessible for the young at heart, while nature lovers will appreciate the tranquil garden setting. The attentive and welcoming working staff adds to the experience, making Resorts by The Baagh, Bhimtal, the best resort destination for vacationers looking for value without sacrificing elegance.
By: Resorts By The Baagh