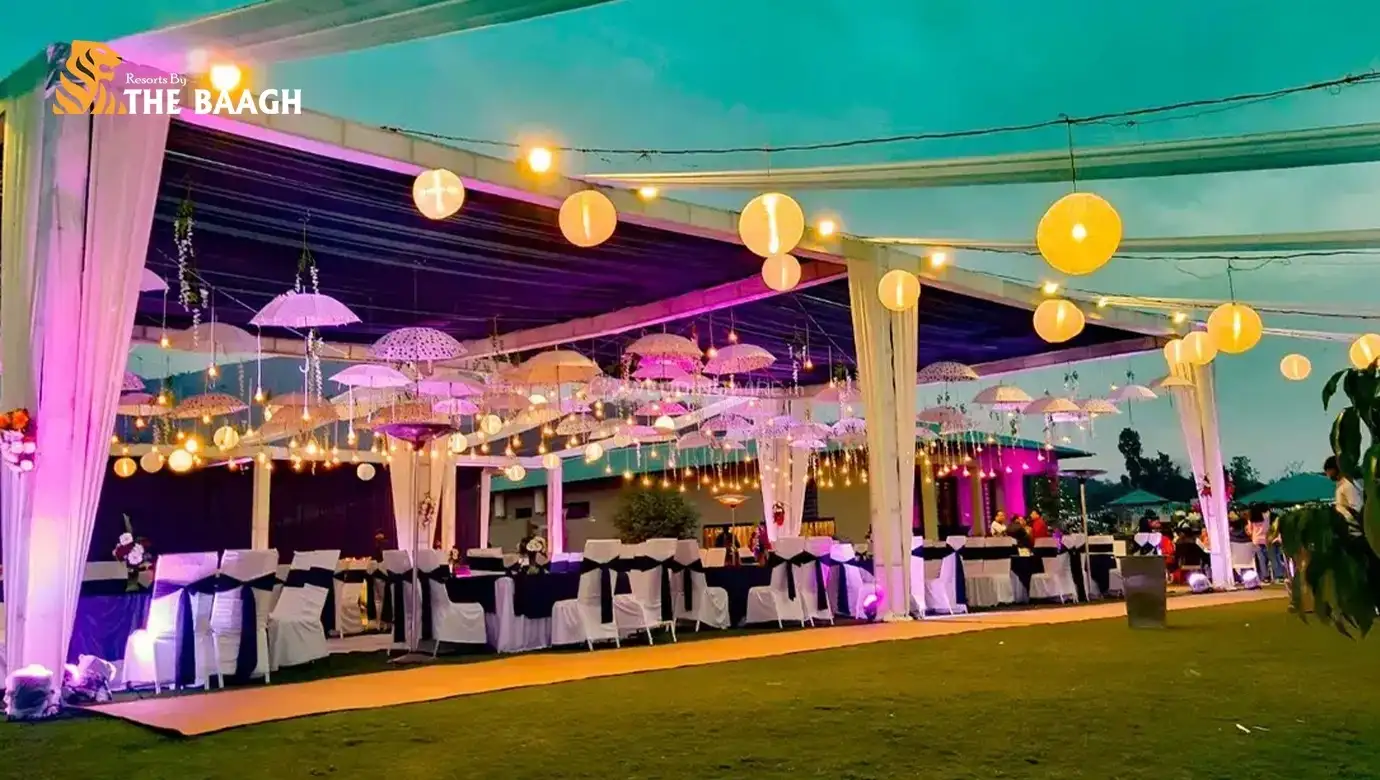 September, 28 ,2023
Adventures Await: Explore Bhimtal Travel Packages
After all this slogging at work, your body and soul deserve a getaway to an enchanting land where nothing but peace prevails. It is an idyllic town that is snuggled by the mighty Kumaon hills, a town that unveils the perfect blend of culture, heritage, culinary delights, souvenirs, and unparalleled beauty. We are talking about Bhimtal - a town that boasts of not only serenity but also some endorphin-boosting adventures. Indulging in activities that offer an adrenaline rush is the best-ever way to rejuvenate that tired soul of yours.
Start gripping yourself in the captivating beauty of Bhimtal by participating in numerous adventures.
Bhimtal Travel Packages: The Path To Gaining Inner Peace
We understand how hectic it can be to manage leaves, pack the rucksack while attending continuous meetings, and then allocate time for researching Bhimtal. Therefore, we have jotted down every intricate reason why travelling to Bhimtal should certainly be on your list.
Amenity: Bhimtal travel packages exude a sense of convenience, and that is exactly the first and foremost thing most travellers look out for. These travel packages simplify the planning process since they are inclusive of Bhimtal 5 star hotels, gastronomic delicacies, diversified adventures, and whatnot. This means you can focus on enjoying your vacation rather than worrying about logistics.
Prowess: When you are choosing a travel package, you are simultaneously opting for skillfulness over amateur travelling. An adept travel package is extensive in nature, promising not only immense joy but also aligning with your preferences. For instance, one of the best hotels at Bhimtal Nainital, Resorts by the Baagh, curates some exceptional travel packages, leaving the visitors in awe of the beautiful landscape and adventures as well. You can trust them to create an itinerary that suits your interests.
Not Extremely Heavy on the Pocket: Bundling services into a package often results in cost savings. You can relish countless activities or simply choose the ones according to your mood - all without breaking the bank.
Personalization: This acts as a big-time convincing feature of Bhimtal travel packages. What's the point of moving ahead with travel packages if you are not able to design a personalized itinerary? Not everyone is fond of foolhardy adventures and wishes to simply observe the solitude; on the other hand, some only visit Bhimtal for the daredevil activities it offers. A good travel package always holds the capacity to tailor the itinerary harmonising with your desires.
Adventures In Bhimtal: Thrills Await
Now, without much further ado, let's dive into the adventures that await you in Bhimtal.
Rafting: The nearby rivers, like the Kosi River, offer incredible possibilities for white-water rafting. It's an exhilarating experience for adventure seekers.
Climbing the Kumaons: Bhimtal is surrounded by the Kumaon hills, offering excellent trekking and hiking opportunities. You can explore trails like the Naini Peak and Tiffin Top for stunning views of the Himalayas.
Ziplining: For an adrenaline rush, try ziplining in the lush forests around Bhimtal. Soar through the canopy and take in the breathtaking views from above.
Safari: Take a wildlife safari to nearby national parks like Jim Corbett National Park, home to tigers, elephants, and a diverse array of flora and fauna.
Boating: Bhimtal Lake is perfect for a peaceful boating experience. You can hire a paddleboat or rowboat and enjoy the serene waters surrounded by verdant hills.
Bird Watching: Bhimtal is a haven for birdwatchers. Keep your binoculars handy, as you're likely to spot a variety of bird species in the region.
Travel Tips For Visiting Bhimtal
Before venturing on your Bhimtal adventure, here are some travel suggestions to ensure a smooth and delightful experience:
Pack Accordingly: Just like any other mountain range, Bhimtal's weather is equally unpredictable. Therefore, pack suitable clothing for both warm and cold days. Some mandatory items are hiking shoes, umbrellas, gloves, raincoats, and so on.
Cash: While larger establishments may accept cards, it's a good idea to carry some cash, especially when visiting local markets or smaller vendors.
Altitude: Bhimtal is situated at an altitude, so it's important to acclimatize slowly if you're coming from lower elevations. Drink plenty of water and take it easy during your first day or two. Don't forget to carry your medicines as well.
Local Cuisine: Pay attention to the prospect of savouring the local Kumaoni cuisine, which often features dishes prepared with seasonal and locally sourced ingredients.
Respect Nature: Bhimtal's natural beauty is its biggest attraction. Be mindful of your surroundings, dispose of waste responsibly, and avoid disturbing wildlife.
In conclusion, Bhimtal's natural beauty and the adventures it offers make it an exciting destination for travellers seeking both relaxation and thrills. Resorts by the Baagh, a 5-star hotel in Bhimtal, provides well-structured travel packages that help you make the most of your visit. So, whether you're a nature lover, an adventure enthusiast, or someone seeking a tranquil retreat, Bhimtal has something to offer, and Resorts by the Baagh can help you experience it all. Start planning your Bhimtal adventure today and immerse yourself in the wonders of this enchanting destination.
By: Resorts By The Baagh