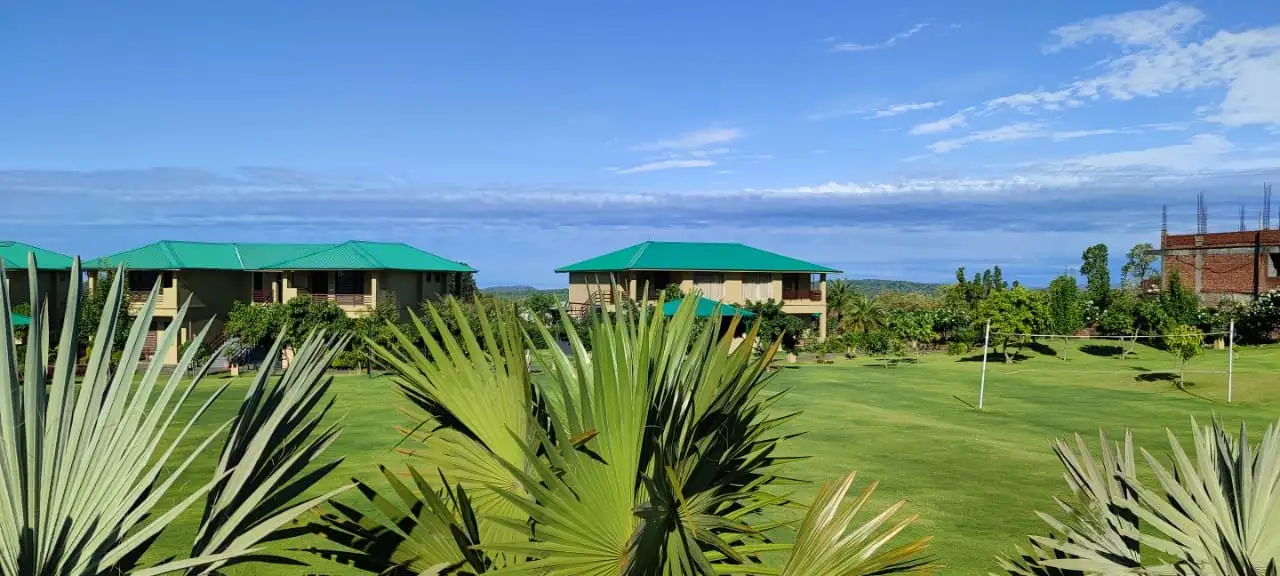 May, 31 ,2023
Adventure sports and activities in Jim Corbett
You've all heard of William Feather, who wrote, " if you want to enjoy your life to the fullest, the best way is to look upon an adventure." This is so very true!! Jim Corbett is the finest spot if you want to experience adventurous activities away from city pollution. If you need help deciding what to attempt on your Jim Corbett holiday, this article is for you. Sit down with your mug of coffee and make a list of exciting activities to do on your holiday.
Best adventurous activities in Jim Corbett
Jim Corbett National Park is among the greatest spots for a honeymoon or a family vacation. This would be a perfect setting for gathering friends or anything else. Before you decide on the locations, you should be aware of several well-known adventurous activities you must partake in throughout your Jim Corbett vacation.
River Rafting
If you want to experience the exciting ups and downs of a splashing water ride, go to Garhwal Himalayas, where you will find many options for water riding. This journey will astound you with the gorgeous lush flora and furan, pristine beaches, breathtaking villages along the way, and other things that make this trip even more lovely. If you are considering rafting, you may feel it is risky. But believe me, when I say you're in for the most wonderful journey of your life, one you've never had before. If you still feel threatened, don't worry; numerous guides can help you learn fast.
Note:- If you wish to experience river rafting, especially on Jim Corbett, the optimum time is during the Monsoon season.
Note 2: You must follow some instructions for river rafting, which the instructor will provide. Continue to follow their advice to make your journey pleasant and quick.
Natural Trek: If you want to discover Jim Corbett and take in the breathtaking scenery, there is no better way than the Trek. This is the ideal sport in Jim Corbett to enjoy the area's beautiful nature. You can begin at any spot and terminate at any location. Because there is no time restriction, you may stop anywhere and enjoy the magnificent surroundings of the Uttarakhand Valley. This track will provide you with an unforgettable experience of this heavenly area. There are a few areas at Jim Corbett where you may relax and enjoy the beauty. The best way to obtain the greatest assistance to see the area is to go with some of this expedition's most experienced and educated guides.
Mountain riding: Mountain riding is the second most adventurous activity in Jim Corbett. To put it simply, this pastime involves riding a bicycle through the challenging terrain of the mountain. You'll have a great time doing this daring activity at Jim Corbett National Park. You may purchase specific types of bikes for exploring the journey in these locations. If we are talking about the Jim Corbett National Park in particular, the aim for mountain riding would be the Corbett Panorama. While riding your bike, you may explore the magnificent surroundings and find never-before-seen natural beauty.
When this exhilarating excursion is linked with the night camps, it will create an even more lovely experience. This exercise will add to the excitement. Riding a bike in the Himalayan valley, surrounded by a gorgeous environment, with a small twist of night camping, is an experience that cannot be described in words but can only be felt. If you visit Jim Corbett and enjoy adventure, this is something you should definitely attempt.
Elephant Safari:- When you think about adventure and great experiences in Jim Corbett, safari is the first thing that comes to mind, right? In other words, one of the most fundamental reasons for Jim Corbett's popularity is its safaris. The most exciting is an elephant safari! If you desire to experience the beauty of the natural ecosystem and the many creatures that inhabit the forest.
Then trust me when I say that an elephant safari is an ideal way to achieve what you desire. The advantage of selecting the elephant safari over any other safari in the area is that this safari will take you to areas of the Jim Corbett National Park that other safaris would not. On the back of an elephant, you may explore the entire jungle; super exciting, right!!
After visiting all of these activities, you will undoubtedly want lodging where you can relax, relieve, and enjoy. And Resorts by the Baagh is your greatest alternative in this regard. Suppose you enjoy admiring the surrounding scenic vistas and using first-rate amenities. Stay at Resorts by the Baagh, one of the best resorts in Jim Corbett National Park. And take possession of a sprawling property in an ultra-modern and tastefully constructed addition to the wonderful location. Wake up to the enchantment of the gorgeous dawn, then lean back and relax in the arms of luxury.
Resorts by the Baagh also has an exquisite in-house restaurant where you can indulge your senses with delectable delights from diverse cuisines. Our fantastic chef uses the greatest quality fresh vegetables from mother nature to provide amazing delectable cuisine for you.
Why are you worried about your vacation plans? Choose the most premium 5-star luxury resort in Jim Corbett Resorts by the Baagh, arrange an agenda full of activities and picturesque tours, and complete a lovely vacation plan as soon as possible.
By: Rajendra Lard