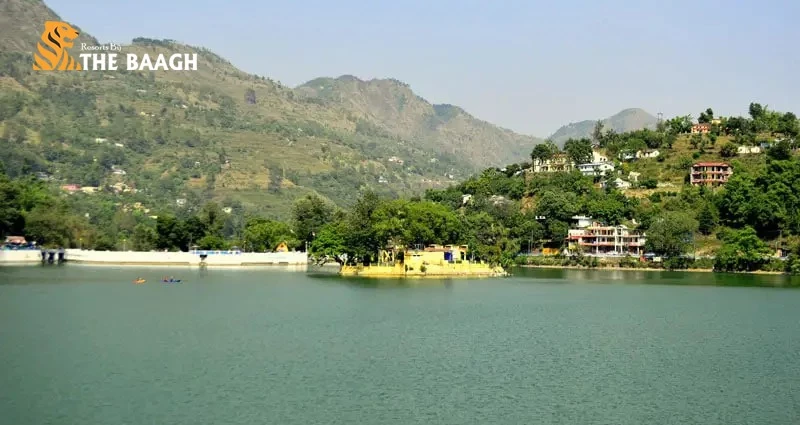 July, 04 ,2023
10 Most Popular Mountain Peaks in India
India, which is known for its diverse culture and breathtaking landscapes, is also home to some of the most luxurious lush green mountain peaks in the world. From the mighty Himalayas in the north to the stunning range in the south, India offers a plethora of adventure and natural beauty for mountaineering enthusiasts. Suppose you are one of those who loves adventure and planning a trip to explore the wonderful peaks in India. Then this blog is totally dedicated to you. Here we will take you on a wonderful virtual journey to discover the top ten most popular peaks in India, where every mountain has its uniqueness, charms, and allure. Sounds so exciting right! So just don't waste any more time and start the journey of an exciting and thrilling vacation.
The ultimate guide to the most famous peaks in India
Kangchenjunga:- if you are visiting Nepal and Sikkim and want to explore the beauty of mountains here, then you should visit Kangchenjunga mountain, which is the third-highest peak globally and the second-highest in India. This mountain is situated between Nepal and Sikkim. Suppose you want to take a tour of a stunning panorama of the surrounding scenery and an unparalleled mountaineering experience. In that case, this 8,586 meters stunning mountain is what makes your trip the most exciting one.
Mount Everest:- I mean, when you talk about the most popular peaks in India and your mind is not running towards the one name, any guesses! Yes, I believe your guess is right - Mount Everest! Mount Everest is the crown jewel of mountaineering. The word itself don't need any introduction. With a height of about 8,848 meters, this is the highest peak in the world. But here, as we all know, the journey to Mount Everest is super challenging and demanding physical endurance and mental fortitude, which is the reason the place is becoming super attractive to experienced climbers from all over the world.
Mount Kanchenjunga:- there is one more mountain peak in Sikkim, named Kangchenjunga; this mountain is a paradise for the trekker's. With a height of 8,586 meters, the place offers a captivating blend of snow-capped peaks. The rhododendron forest and cascading waterfalls make it a scenic delight for nature lovers.
Stok Kangri:- when we talk about the mountains and lush green surroundings Ladakh region of Jammu and Kashmir is the name which is absolutely clicked in every mind. Here you can explore the 6,153 meters huge wonderful mountain name Stok Kangri. This place is a wonderful choice for adventure enthusiasts and provides an exhilarating climbing experience. Coupled with breathtaking views of the barren landscape and neighbouring peaks.
Anamudi:- if you are looking for a trip to the Kerala district, then Anamudi is the highest peak in South India. The mountain is 2,695 meters above, surrounded by lush greenery, diverse flora and fauna and mist-covered valleys; it also offers a refreshing and picturesque trekking experience.
Makalu:- the next name in the list of most popular peaks in India is Nepal, Makalu. The fifth-highest peak globally shares its border with India. With its height of 8,485 meters, it attracts seasoned mountaineers with its demanding terrain, towering glaciers and unparalleled views of the Everest massif.
Nanda Devi:- the next name on the list is Nanda Devi, which is situated in the Garhwal region of Uttarakhand. The mountain is at a height of 7,816 meters, this mythical mountain, revered by locals, presents a challenging climb and rewards mountaineers with the awe-inspiring vistas of the surrounding peaks.
Kamet:- we have one more mountain named Uttarakhand, Kamet, which is the third-highest peak in India, with a height of about 7,756 meters. This place's striking pyramid-shaped summit and remote location make it an enticing destination for skilled climbers looking for an adrenaline-fueled adventure.
Dhaulagiri:- Although primarily located in Nepal, a significant part of the Dhaulagiri massif lies in India. With its highest point at 8,167 meters, Dhaulagiri is the seventh-highest mountain globally. It beckons seasoned mountaineers with its challenging terrain and stunning icefalls.
Trisul:- Situated in Uttarakhand's Kumaon region, Trisul is a group of three Himalayan peaks that form a stunning mountain massif. The main peak, Trisul I, stands at an elevation of 7,120 meters and offers a thrilling climbing experience amid breathtaking surroundings.
After reading about so many mountains in Uttrakhand, sure! You have wondered about visiting Uttarakhand, the lovely location surrounded by the lush green-covered mountain, thrilling adventure, historical places and wildlife and wonderful options of luxurious resorts. After your thrilling day, you surely need a place where you can feel at your home and have a relaxing time to unwind yourself and ready your body for the next day's adventure.
Best Resort in Uttarakhand, Bhimtal - Resorts by the Baagh
Resorts By The Baagh is a stunning 5-star deluxe resort hidden among the majestic grandeur of Bhimtal, India's most quiet and lovely hill station. This magnificent resort provides an unrivalled experience of richness, tranquillity, and natural splendour. As you enter this luxurious retreat, you are met with breathtaking architecture that fits nicely with the surrounding scenery. The resort offers a wide range of world-class amenities, guaranteeing visitors an enjoyable stay. Resorts By The Baagh leaves no stone in creating an extraordinary experience, from exquisitely appointed rooms and suites that ooze grandeur and comfort to a spa that rejuvenates your senses with its sumptuous treatments.
By: Resorts by the Baagh