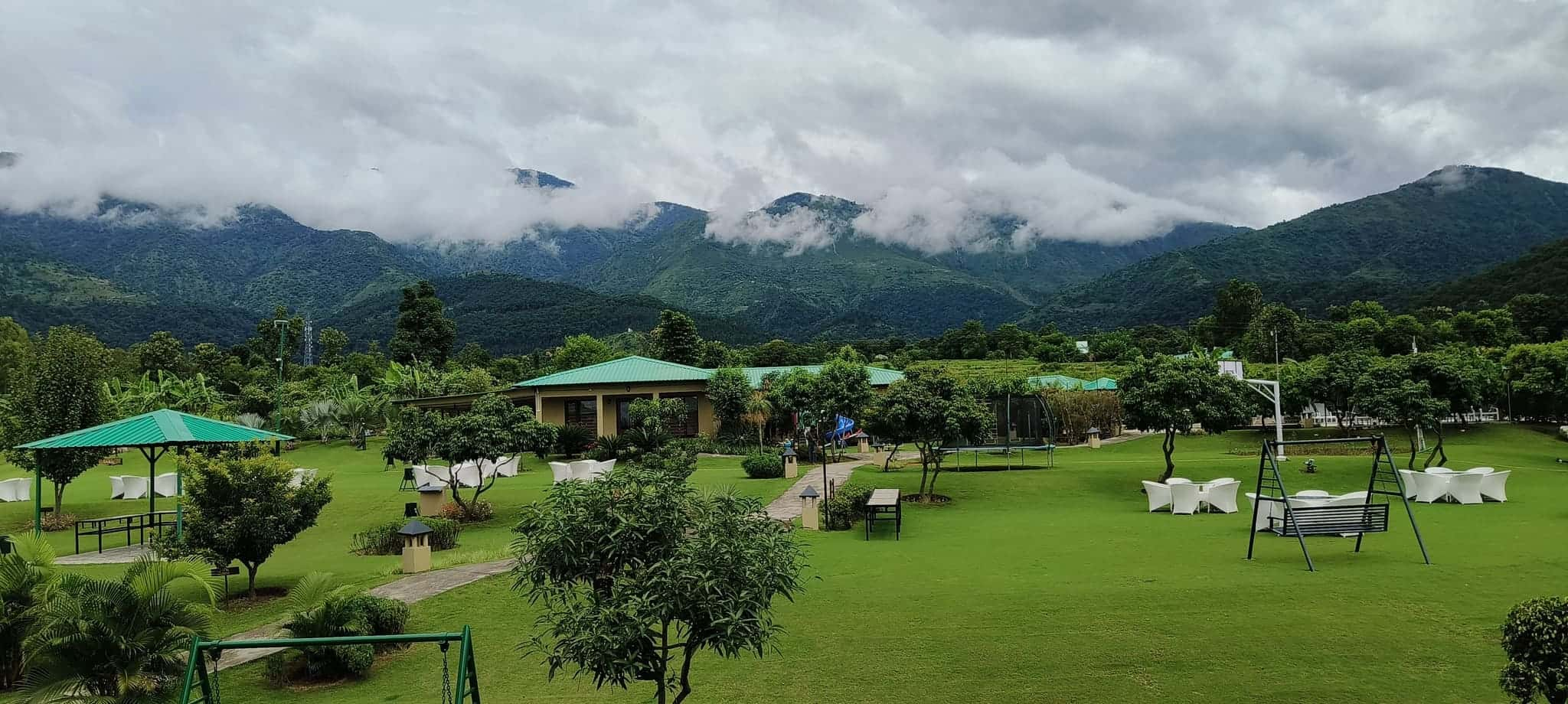 January, 24 ,2023
10 Advantages Of Spending Time In Nature For Your Mental And Physical Health
How often have you heard that nature works magic for our soul, mind, and body? Well, it is certainly no myth! Spending time in the greens fills our minds with ease and good feelings. Why just the mind? Studies show that working out in the open, in the heart of nature, is extremely beneficial for human health too. Unfortunately, the hustle and bustle of our lives these days deprives us of the perks of spending time in close quarters with nature. Gone are the days when a jog in the park was a lifestyle for all and sundry. In fact, workouts, too, are accomplished in the four walls of a gym. Don't you crave a break from the stress and clamours? If yes, don't wait up and book a stay in a fancy Jim Corbett resort today.
Why should you plan a holiday in Jim Corbett?
If there's one way to unwind in the lap of nature, it is surely about planning a trip to the wilderness and the endless stretches of greens in Jim Corbett. Moreover, the national park in the quaint and beautiful lands of Uttarakhand is best known as a tiger reserve and a haven for wildlife lovers. The canopies of dense Sal and teak forests are home to a wide number of rare wild animals. From gigantic Asiatic elephants and Royal Bengal tigers to Sambar deer, Indian pangolins, and more, the natural conservation serves as a shelter for all.
Hence, if you have been seeking to breathe in solace and spend time lazing in the lap of nature, there is certainly no place better than Jim Corbett. Also, to make the most of a serene and stress-free holiday, it is crucial to book a fine resort in Jim Corbett at the earliest. Wondering why? Well, the scenic beauty, natural wilderness, and quaint picture-perfect views lure a great number of tourists from all across the world. Therefore, finding a good place to lodge at the last minute is trickier than you know.
Besides, do you love watching birds flying and thriving in their natural habitat? Are you a little too curious about the life and habitats of avifauna? Little do you know that the marshy forests of Corbett are popular for amazing bird-watching trails. More than 500 species of distinct and migratory birds flow in from across the continents. If you are eager to spend time spotting the rare birds in peace, reserving a stay in and around the famous Sitabani forest zone in Jim Corbett is definitely ideal. Looking for a good luxury resort in Jim Corbett? Check-in at Resorts By The Baagh. Tucked close to the frontiers of the dense and core Sitabani zone, the 5-star property welcomes travellers into a world of opulence and leisure.
Furthermore, nest away in rooms that showcase a beautiful mélange of modern lifestyle and timeless aesthetics. In addition to an unparalleled lodging experience, soak in the bliss of idyllic nature views and incredible Himalayan scapes. All this and more from the comfort of your room.
How is a holiday in the arms of nature good for the body and mind?
Resorts By The Baagh, a popular Jim Corbett resort, is a top pick among nature lovers for innumerable reasons. However, a reason that tops the list is certainly the perks of living cradled in the lap of nature. A stay here is no less than a heavenly retreat. It relieves the mind of stress and anxiety and enables visitors the pleasure of breathing in the crisp, fresh and natural air of the green timberlands. Are you curious to learn about the goodness of nature for the soul and body? Let's reveal a few benefits of spending time in nature:
Ingrains a feeling of calmness
Reduces irritability and anxiousness
Unwinding in nature motivates one to kiss goodbye to stress
A good nature time works as an antidote for depression
Walking in the woods or hiking is a great drill for the body. It improves blood flow abundantly.
The practice of breathing fresh and natural air clears the lungs and strengthens natural immunity.
Do you often feel a little too lonely? Spending quality time in nature works wonders in lessening the feeling of loneliness and isolation.
A time-out in nature amps up concentration and focus in human beings.
Nature is often referred to as a mood lifter because alone time in the open increases endorphin and dopamine in the body. Also, these are happy hormones that refresh and uplift one's mood.
Nature is known to better-up physical health by leaps and bounds.
In a nutshell, the perks of introducing a peaceful nature time in your everyday life enhance the quality of life and mental well-being. If finding a serene and green ambience in your vicinity appears difficult, plan a tour in the lush green forest of Jim Corbett.
By: krishan Batra